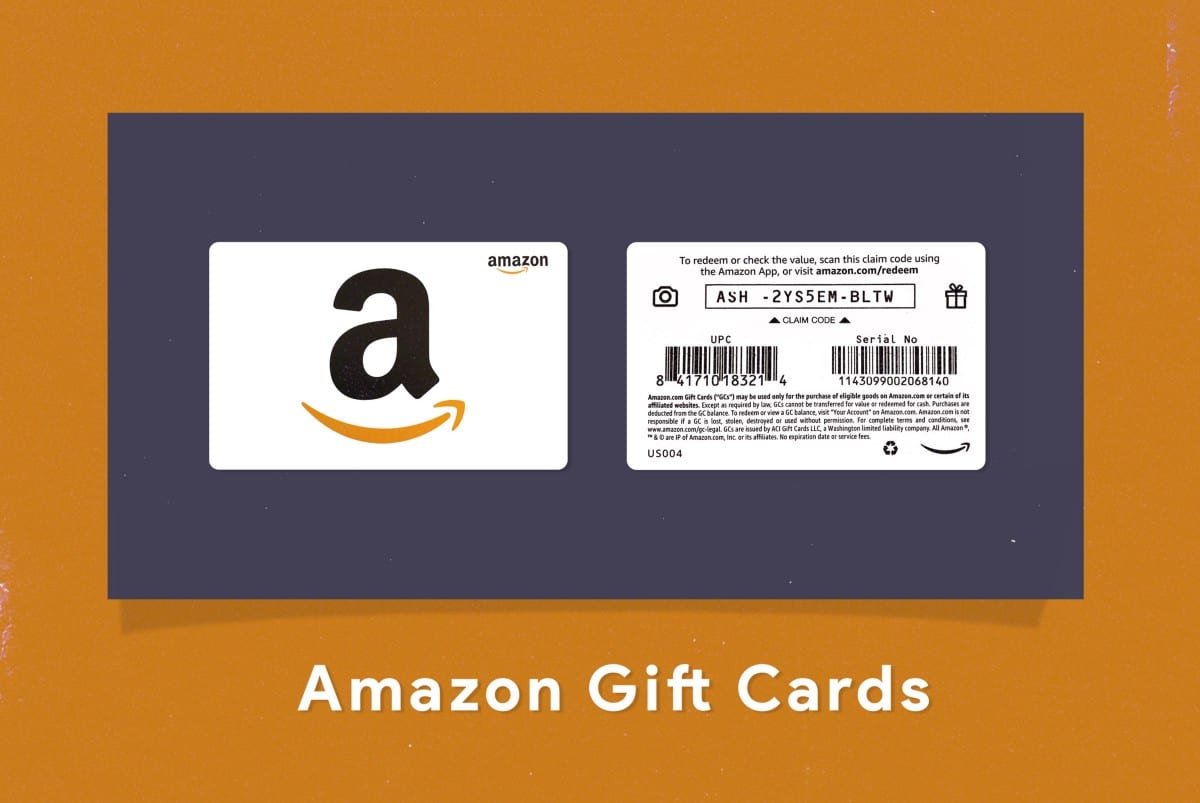 How to Convert Amazon Gift Card to Cash or balance to Bank Account or Paypal
In this amazing article we will learn about how we can convert Amazon gift card into cash or how we can transfer amazon gift card balance to bank account.
You can not directly send or convert Amazon gift card into cash but there are few ways you can use to convert Amazon Gift card to Amazon pay balance, visa gift card or paypal balance.
Redeem your Amazon Gift Card into Amazon Pay Account
As we have said before you can not directly convert them into cash so we have to convert them into Amazon pay account for that follow the below steps:
Google to Amazon app and select the pay option ( which is easy to see if you frequently use Amazon app)
Now look at the option "Add gift Card" and it will open add money to amazon pay account.
Just use your 15 digit amazon gift card redeem code which you may have got through email or phone message.
And Tab on add to your balance. That's it you have successfully added your gift card into Amazon pay account.
Now you have amount in your Amazon pay Balance, there are few ways to convert it into visa gift card , bank account or paypal.
Buy Gold from your Amazon Pay Balance
Now select Gold Vault.
And enter the amount that you redeemed from Amazon gift card and buy Gold of that. Amazon will ask some verification and send OTP after that you have successfully purchased Gold from Amazon pay balance.
Now you can easily sell the Gold to get money into your bank account.
Transfer Amazon Gift Card Balance to Paypal
If you want to transfer Amazon Gift Card balance to paypal check our previous methods how we convert the Amazon gift card to bank account.
You can either buy paypal gift card and redeem it into paypal balance
Or that amount you transfer to bank account after selling the gold, you can use that amount to send to the paypal account.
Convert Amazon Gift Card Balance to Google Play Account –
As we discussed above for pay pal transfer similarly we can buy Google gift card from Amazon using the methods that we have already discussed and buy Google gift cards and send it to Google pay account.
Few Sites to Sell Amazon Gift Cards for Cash
1. GiftCardGranny.com
2. Gameflip.com
3. GiftCardBin.com
4. CardKangaroo.com
5. GiftCardSpread.com
6. CardCash.com
These are the best sites where you can redeem your Amazon Gift cards into cash or other items.
amazon gift card balance to cash
amazon gift card for paypal
can you transfer amazon gift card balance to bank
convert amazon gift card to paypal
how to transfer amazon gift card balance