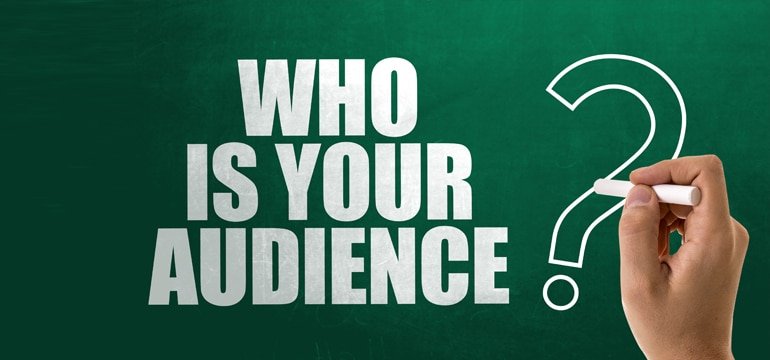 A Step-by-Step Guide to Identifying your Target Audience
For any business to succeed in a market laced with cut-throat competition today, it has become highly imperative to ensure that the primary audience to be catered is properly identified and approached in a way to yield maximum professional benefits. Let's have a look at the primary steps which may help any enterprise doing the same.
Step 1 – Identification of Your Offering
Before doing anything else, you need to very closely observe, analyze and identify the product or service that you are going to offer to your customers. While doing so, please don't forget specifically noting down the advantages your customers are going to gain from the offering.
For instance, if you run an online e-commerce store selling electronics products, the special advantages provided by you to your customers may include fast delivery, easy replacements and assured after sales service as well.
Step 2 – Studying Present Audience
When you are conducting a business already for quite some time, the next logical thing to be done at this point is conducting a study upon the present customer base you are catering to.
This study must be carried out in terms of both variety and volume of business. For example, if you run a plastic industry, you might wish to classify your customers on the basis of the kinds of products bought by them from you, the volume of sales they contribute towards, the aspects of your products being offered to them that are keeping them glued to you etc.
Step 3 – Who Are Your Business Competitors?
For any enterprise to succeed, it is very important to know which other players in the market are posing it a threat, and what are the ways they may be effectively combated.
For instance, if you run an export-oriented apparel manufacturing unit, you need to gain deep insights into the market zones they are controlling the business, volumes of the business they grab, types of customers being attracted towards them, and the strategies they are employing to cut into your business.
After this analysis comes to the process of formulating strategies and plans to give the competitors a tough fight and snatch the business opportunities back from them.
Step 4 -Know Your Customer
Now comes the time to exactly pinpoint the customer group that will be most likely to purchase your product or service offerings, so that your marketing strategies may be aligned accordingly. For this, you will have to put the entire information you have already collected by analyzing your product offering, existing customer base, and competitors, to use.
Read – Learn How to Email Your Way to Success ?
For example, if you run a social networking mobile app, you will have to carefully define your target customer characteristics on the basis of their age, gender, occupation, area of residence, income bracket, attitudes, values, hobbies, and lifestyle etc.
As much detailed and comprehensive your definition of target customer will be, as easier and convenient it will be for your marketing department to develop and integrate new plans & strategies for garnering more customers & boosting sales.
Step 5 Sales Benefit Evaluation
Finally, arrives the phase of evaluation as to the extent to which this entire exercise of product identification, competitor analysis, existing customer base study and customer determination is going to prove fruitful to the company in terms of business revenue.
Read –Top 10 Tips on How to Protect Yourself from Malware
For example, if you own an automobile showroom and are adding the segment of sports car to the bouquet of products offered by you, you might wish to carry out a detailed analysis in terms of acknowledging your target customers consisting the youth primarily falling in the age bracket of 20-25, approximate number of people making up your customer base, your ability to reach them all effectively, and finally the capacity they have to contribute substantial amount in the revenue of your company.
On the basis of all these factors, a due sales benefit evaluation must be carried out to arrive at a final picture and giving the plan a green signal.
business
competitor
identify customer
mobile app
Present Audience
sales
target customer
tech news