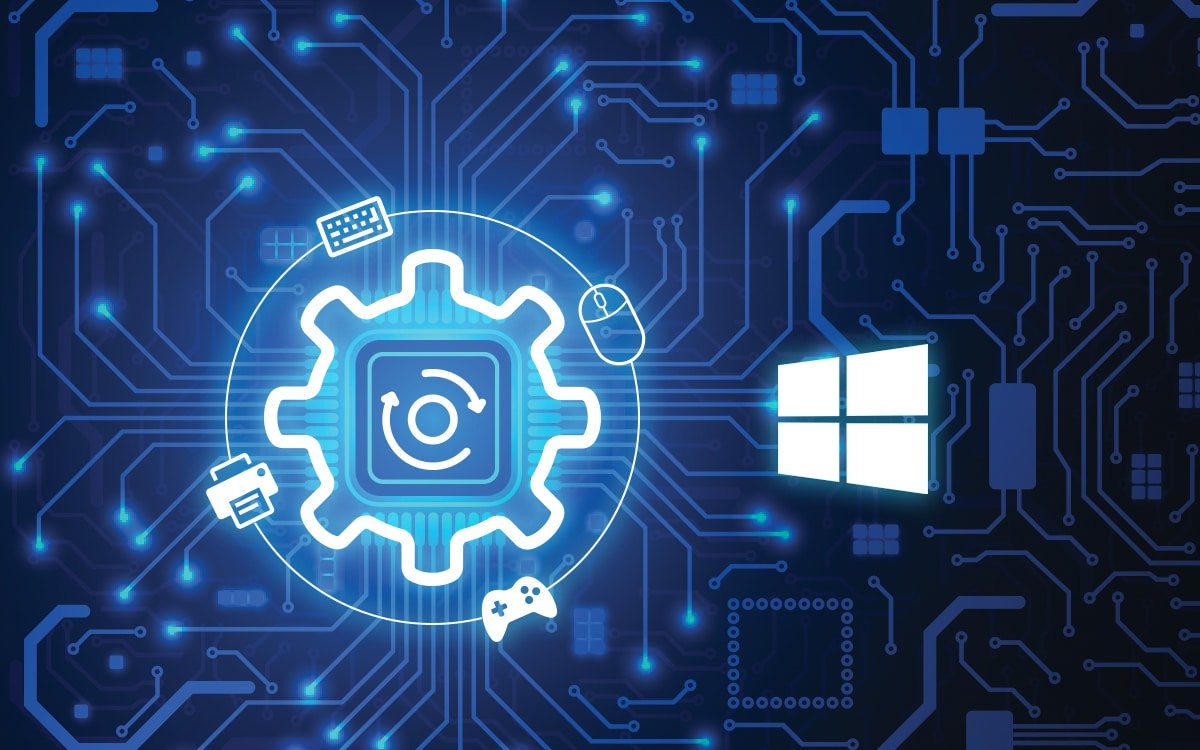 Top 7 Best Driver Updater Software for Windows 10
Up-to-date device drivers for windows 10 can help you explore all benefits of hardware on your system and improves overall system performance. While you can update drivers manually as well, here, we have discussed top 7 best driver updater software for Windows to save your time.
So here we have listed the best "Driver Updater for Windows 10"
Advanced Driver Updater
Advanced Driver Updater for Windows 10 works on advanced techniques and smart algorithms to help you scan and update all drivers automatically on your system. Using this driver updater tool, you can instantly scan, download and install all latest device drivers automatically to save your time & efforts. During the process, it will search for latest available driver updates on the Internet and helps you install them quickly. You can use this tool to explore the maximum features of different devices on your system.
Before updating drivers, it helps you backup & restores existing drivers to help you keep your data safe if something goes wrong. Here, you can backup drivers selectively or completely. It even allows you to schedule driver updates whenever you want. It offers a driver exclusion feature that is useful to exclude those drivers from the process that could cause performance issues like system instability due to compatibility issues. Once you exclude any driver from the list, it will not be visible in future scans. You can use this powerful tool on all Windows versions.
Slimware Driver Update
Slimware Driver Update identifies all necessary updated for your system automatically so that you need not put any manual efforts. It works on advanced cloud-based technology where it searches for all available drivers at lightning fast speed. You can use this tool to scan quickly without compromise. You can use this tool to reduce the laborious task of checking all your drivers to find if they are up to date or not. It automatically works to find and update all such drivers to save your valuable time & efforts. Using this tool, you can scan your PC for outdated drivers, download updated drivers manually, maintain system stability and automatically download drivers.
Driver Reviver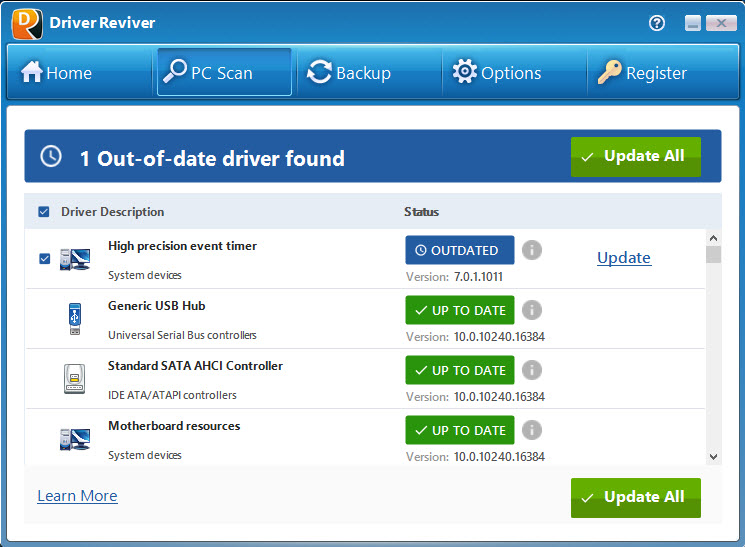 Use this safe driver updater tool to update all outdated and obsolete drivers in a jiffy. During the process, it will scan your system to find all outdated drivers and help you update them with the latest drivers from the manufacturer. Using this tool, you can eliminate the risk of downloading an infected or faulty driver. Using this tool, you can quickly scan and update the drivers to save your precious time. Further, it offers features like exclusion, scheduler, automatic backup, restore wizard and more.
DriverPack Solution
Use this tool to install drivers for free and solve driver issues on any device. It offers fastest and most convenient way of configuring a computer for latest drivers. This tool works efficiently both for professional & beginner users. It cooperates with antivirus software manufacturers to offer you best security for your system. It has the largest driver database in the world that could be used to configure almost any computer. It supports multiple devices including monitor, printer, modem, network card, chipset, Bluetooth device, card reader, smartphone, TV-tuner, sound card, video card, webcam and more. You can use this portable tool to launch from any device in a flash.
Free Driver Scout
Use Free Driver Scout to update all your device drivers on your system. In addition to that, you can use this tool to remove outdated, broken and defect drivers. Further, it helps you update your drivers to latest versions as a free download. It offers 1-click maintenance where it quickly scans and updates your drivers to latest versions. It contains an automatic scan function with personal definition of time and range of the scan. It works as a download manager where it contains a list of all available driver updates and helps you download these updates automatically or manually. In other features, it offers multi-lingual support, backup & recovery, determines the storage location, and more.
Driver Booster
Its one-click driver updating & fixing ensures you get a faster and smoother PC. Driver Booster check for latest driver problems automatically every time you launch it and quickly helps you fix them. It offers more than one million PC drivers' database to help update almost all machines. It works on advanced driver compression algorithm to help you reduce download time significantly. You can use this tool even to schedule downloads when your system is idle. It helps you improve graphics & audio quality with related PC drivers to improve the gaming experience. It only offers WHQL drivers to provide better security to users. Here, it backs up a previous copy of driver in advance and creates a system restore point before updating the drivers. It is useful to recall the action in case something goes wrong.
Driver Finder
Use this advanced driver scanning and a downloading tool to keep your system performance intact. Here, it helps you update all your system drivers automatically to save your time & efforts. During the updating process, it will check your PC brand and model and the hardware installed on it to give you best results. It also finds and installs all available latest device drivers automatically on your system to help you deal with PC errors or performance issues.
So, these are the best driver updater tools, you can use to keep your drivers up-to-date. If we have missed your favorite tool in the list then feel free to comment below.
driver finder
driver reviver
driver scout
driver updater
driver updater for windows 10
gadgets
Slmiware driver updater
social
software
tech
technology
update windows driver
windows
windows 10