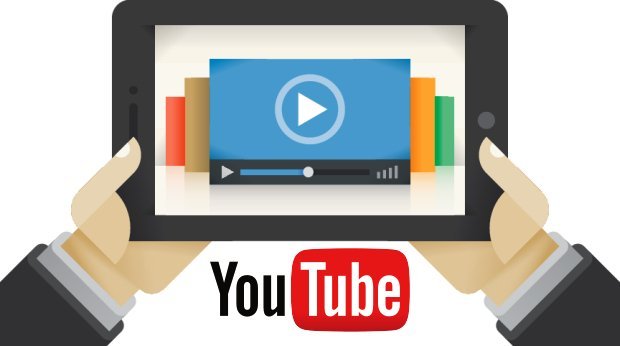 How to Use Youtube for Original and Captivating Promotional Video for your Business?
More than 50% of prospective home buyers use YouTube as their chief video research guide. YouTube is now the means for your listings, digital property tours and other valuable information to be displayed for this audience. YouTube is owned by Google and Google wants to deliver video search results.
A YouTube channel that you "branded" and own can be very powerful. It contains YOUR property videos, YOUR Real Estate knowledge through classes and programs, local content and perhaps "how to" essays. These all get indexed by the search engines.
Your channel has YOUR own email address as the owner of the account (no third party broker or company). In some instances, if you prefer to hire a outside vendor to create video content or virtual tour videos for you, make sure they upload this content to the channel that YOU control and own.
While searching for an address for one of your properties, you want the destination to be YOUR YouTube Channel. You want all roads to lead to YOU.
Read – The Basics and Advance of Pay-Per-Click (PPC) Marketing That Every Marketer Should Know
A strong brand with semi-regular videos featuring interesting content along with your listings will draw a large audience. If you use your slogan or motto as a major part of your brand, then use it in all of your videos both listing and informational.
Before getting started with video production, analyze what kinds of content your audience wants. It could be about the ins and outs of purchasing homes for sale or about selling their own home and how to present it to the market.
Then, you must determine how long your videos should be, how to best communicate your message, what type of filming that you want to achieve and if there is a theme or story to be told. Figure out your message and your videos will resonate with many viewers.
Marketing is an attempt to get people's attention. So what is the formula for getting that attention? Unique Videos can answer that question.
You don't need to rent film studio space or hire lighting assistants to create interesting videos When making videos, have some fun and show off your personality and sense humor.
Your audience wants to see authenticity when watching videos so you need to loosen up and become relaxed before you start recording.
Here are some suggestions for your start into the YouTube world of Real Estate filming and video:
An _Introduction Video_ is a short, friendly video that you can use to introduce yourself to possible leads as well as those who already know you.
An introduction video is a pitch for your services and offerings. This video should be informal. Talk about yourself and how you are a benefit to the home buying experience. You can talk about hobbies or interests, your approach to real estate, family, and charity work. Reinforce the fact that you're a local expert on your community.
Introduction Videos can be the most important video you'll make because it launches the interest in you and your product. Having your introduction video professionally produced can have a great ROI. You can use this video in many online sites and for a long period of time.
Hiring a professional is a sound investment. Also, a good script and a strong delivery will solidify your personality and mission. Make sure the audio is clear and the video is stable and in focus.
A _Testimonials Video_ can show that you are accomplished and trustworthy. A heartfelt testimonial video from a happy client is a real "Feather in your Cap" for promotions.
Testimonial videos are incredibly versatile for real estate marketing. You can weave a several great testimonials into your introduction video, or, you can keep them separate and feature a testimonial video on a testimonials page on your website. Testimonial videos should be shot personally. It gives a quality of spontaneity and truth.
Read – OMG! The Best Social Network Marketing Strategy Ever with Tools
Shooting testimonials in different locations, with different cameras and sound quality, will make them appear more genuine.
A _Neighborhood Tour Video_ is a video that shows the attractive aspects of a neighborhood.
With a voiceover that tells what life is like in the community, you can point out what makes it special. Include stories and adventures along with shots of shops and restaurants, transportation, parks and historical landmarks. Think of the things that impress you in the area as if you were seeing it for the first time.
A YouTube Neighborhood Tour can accumulate a large number of views as those IN the neighborhood and the surrounding areas are curious about your perspective.
A professional video can be effective in capturing outdoor shots and making them all look attractive.
And finally _Listing Videos..._When people look up videos for real estate, they are looking for listing videos. Listing videos have been proven to help sell homes.
A portfolio of great listing videos will help you land more seller clients and sell your listings faster. Shooting a Listing Video yourself is fine but a professional walk through video or drone video can exemplify the special features of the house. One great listing video can help you land clients for years to come.
A unique, interesting and short promotional video can help display your business and the products and services you provide, while adding to your professionalism and helping your name stick within a person's mind.
Everest Direct Mail & Marketing employs talented multi-media producers, highly trained and skilled in all aspects of video creation. Let us create an original and captivating promotional video for your business!
listing video
online marketing
social media marketing
technology
YouTube Channel
youtube video