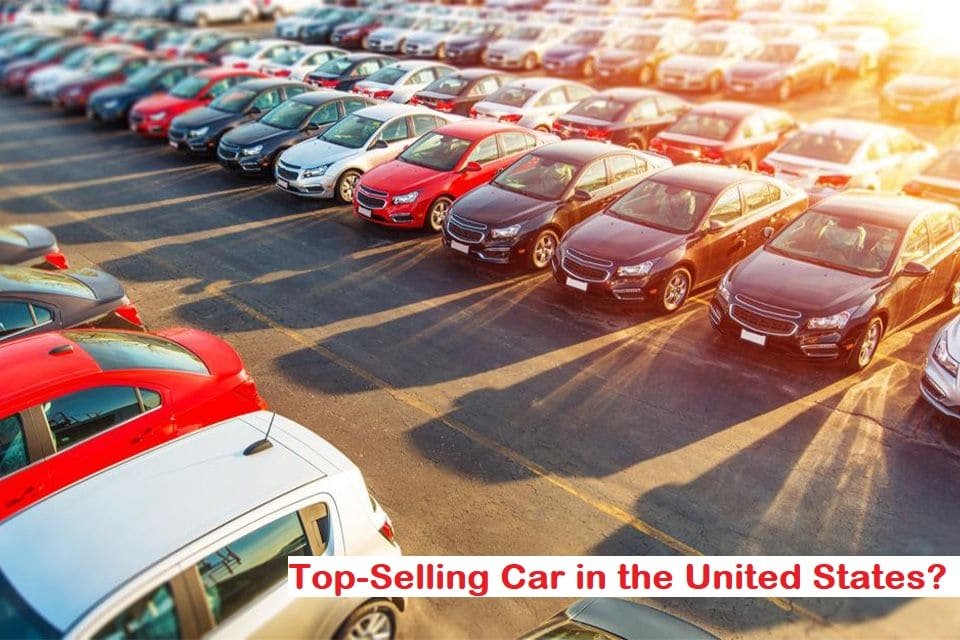 What's the Top-Selling Car in the United States?
The top-selling car is the Toyota Corolla, according to the Balance. It is actually the best-selling car in the entire world, with over 40 million units sold since the 1960s. Toyota has maintained its reputation for being reliable, cost-effective, and energy-efficient.
Forbes notes that in 2020, other vehicles that followed closely behind Toyota include:
· The Ford F-Series, which sold 367,867 cars in the first two quarters of 2020
· The Chevrolet Silverado, which moved 264,442 units before August 2020
· The Ram Pickup, which sold 246,253 cars in the first eight months of 2020
Continue reading to learn more about the best-selling cars in the United States.
Most Popular Cars Listed by Category
Here is a peek at some of the most popular cars in the United States organized by category:
The Most Popular Electric Car
Although Tesla is relatively new to the electric car game, it tops sales in its category. Forbes says that Tesla sold 68,3000 Model 3s. This was largely in part to the fact that Tesla did not halt production during the COVID-19 pandemic.
The Most Popular Pickup Truck
Ford is king when it comes to dominating the pickup truck market. However, their numbers are slowly on the decline. As noted earlier, Ford sold 367,867 F-Series trucks in mid-2020. However, the year before that, they sold 448,398 units. This was an 18 percent decrease from 2019.
Best-Selling Sports Utility Vehicle (SUV)
It seems that no matter how high gas prices get, Americans can't resist the temptation of owning pedal-to-the-metal SUVs. However, because of Toyota's famous fuel economy, its compact SUV, the Toyota RAV4, sold over 183,000 models in the first half of 2020. Similar to Ford, this was considered to be a disappointment, an eight percent decrease from the previous year.
The Most Popular Sports Car
Sports car enthusiasts all pine for Ferraris, Lamborghinis, and Bugattis. Unfortunately, these bad boys don't come cheap, easily reaching the six-figure mark even for the standard package.
So, Ford's Mustang tops charts this year as being the most popular sports car. Ford has also released the Mustang Mach-E, a state-of-the-art electric car that seeks to give Tesla a run for its money.
Silver Is the Most Popular Car Color
We know that the Toyota Corolla is one of the best-selling cars of all time — known for their reliability and low-accident rate (avoid wrecking your vehicle!). Yet, you might be asking yourself one very important question: what color?
Reader's Digest says that neutral colors are always in. White, black, grey, and beige continuously sell more models than those with primary colors. Interestingly enough,
Reader's Digest reports that white cars are 12 percent less likely to get into collisions than other colored cars. Why? They are easier to see. In fact, black cars are more likely to get into collisions simply because they are hard to see at night.
What Do Consumers Look for When Buying Cars?
If money wasn't an object, the cars we listed above might not be on our best-selling list. Many people view cars as investments and are more willing to spend a few extra dollars on solid features.
Here are some things that people look for when buying cars, whether used or new:
Fuel economy
In the 2000s, it seemed like everybody had a Hummer. Then, just as suddenly as they appeared, they disappeared. Why? People soon caught on that these cars only got about 10 miles per gallon. Combined with the Bush-era recession, Hummers quickly fell out of fashion and were discontinued in 2010.
Consumer Reports says that if you're looking for a car that gets the most bang for your buck, you should get a hybrid. However, for the most part, the following cars get good mileage:
· The Honda Clarity
· The Toyota Prius Prime
· The Hyundai Ioniq
· The Honda Accord
· The Toyota Corolla
· The Toyota Camry
See a trend here? All of the cars on our list are from Japanese manufacturers (with the exception of Hyundai, which is Korean).
The Cost of Lifetime Use
Some car brands are just more reliable than others, per Consumer Reports. General Motors is generally seen as a less-than-reliable car brand. Although Cadillacs are cultural icons, they tend to break down frequently. In a Consumer Reports study from 2019, on a list of 30 cars, General Motorist was second to last, with the least reliable car brand being Alfa Romeo.
USA Today reports that some of the most reliable vehicles are as follows:
· Lexus
· Mazda
· Toyota
· Genesis
· Hyundai
· Kia
Some car companies design cars that are only intended to last for a few years. By doing your research, you could avoid falling into this trap.
Brand Notoriety
Some people buy their cars solely based on the brand, end of story. This may be the case for Tesla's Model 3. Although the car has been the subject of various product liability suits over the years, many people still stand by Tesla. This is a similar story for other brands.
For instance, Ford was the subject of a huge scandal in the '70s and '80s when the transmissions on thousands of vehicles did not function properly. Drivers would think they were in one gear, when really, they were in another.
Still, despite this debacle, Ford pickups are still one of the most popular cars on today's streets.
The Conclusion
So there you have it; Toyota Corolla is the top-selling car in the United States. Whether you love or hate the brand, there's no getting around it. Toyota time and time again has proven itself to have an edge over its competitors.
But will the iconic car brand stand the test of time? Only the future holds the answer.
Popular Cars Listed by Category
Popular Electric Car
Top-Selling Car in the United States