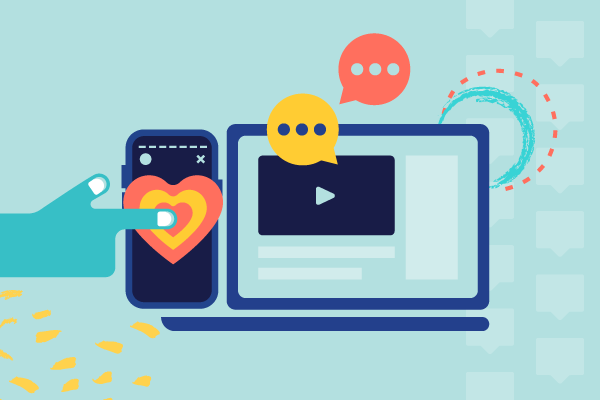 7 Social Media Video Marketing Tips that works
There has been a massive surge of people using social media, especially with the pandemic and lockdowns. With more people coming into social media, digital marketing has become an unavoidable platform.
At the same time, videos are also everywhere and highly on demand. There are many types of video content live on various social media platforms like Facebook, Instagram, Pinterest, etc.
Even though videos are not a new concept, short videos started trending with the TikTok platform widely used around the world.
Being in the digital marketing field, I have noticed the rising trend and massive surge of short videos with the entry of TikTok. The concept then started spreading to other social media platforms. For example, Instagram has reels, and Youtube has Youtube Shorts.
The purpose of this blog is to give you a few video marketing tips if you are looking to grow your business/brand/organization on social media.
Social Media Video Marketing- What? Why?
I doubt there would be anyone at all, especially the Gen-Z and Millennials who don't know about social media. However, let us dive into what comes under social media.
Social media is an internet-based platform that facilitates sharing ideas, documents, information, thoughts, stories, etc., through networking. This has now evolved into a vast marketplace as well. Almost all businesses have social media backlinks too on their websites.
Every second, 13 new users join social media. Even though the most prominent players are Facebook, Youtube, Twitter, Instagram, and TikTok, there are many more to the list – Pinterest, LinkedIn, Snapchat, Whatsapp, Tumblr, etc.
Among all the videos on the internet, most people look into social media for content. This makes it absolutely necessary to go about with social media videos for marketing purposes.
Let's see some stats here to make it more interesting. According to statistics by Social Media Today, 1.5 billion users play 1 billion hours of youtube videos, 75 million users visit the Facebook video platform, 72% of Instagram users buy a product after seeing an ad on the platform.
Moreover, more people interacting is proportional to more conversions, potential leads, customers, sales, and growth.
Now that you know why social media and video marketing go hand-in-hand let me share a few tips that can help you promote yourself and your business on social media through videos.
Tips for Social Media Video Marketing
Keep it Short
Even though it is something too cliche to say, it is an unavoidable tip for video marketing. People scroll through and skip videos that are too long.
People tend to have less attention span. You might have pressed the skip button on Youtube videos for ads that are too long. This is all the more reason to keep social media marketing videos concise and to the point.
Moreover, in this fast-moving world, everyone is too busy and has no time to waste. Take it from a digital marketeer, 'Keep it short.'
Video Campaigns
The best thing about marketing is when you know people start a trend out of it. Why not create a campaign?
'Shot on iPhone' is a campaign that started in 2015 and is still something people look forward to doing. The campaign aimed to highlight the excellence of Apple products by using footage shot with the iPhone camera.
Starting a video campaign that is interesting and simple for people to do can make a lot of difference.
Push outside your realms
It is only natural for you to make videos that align with your brand identity and realms. However, it is always a good idea to take a step outside and reach out to a larger audience.
GoPro's repurposed contents are a perfect example to make you understand this tip. GoPro chose to share their user-generated content that has not just stuck to what defines their brand as adventurous and extreme.
GoPro's video of a firefighter saving a cat let them reach out to a broader audience outside of the brand realms.
Emotions Matter
It is usually a good marketing technique to demonstrate the utility of your product or service by providing a real-life narrative about how it helps someone. People buy things when they can identify the feeling of making use of the product.
One example is that of Google Earth telling the real-life story of a little boy Saroo who gets lost. He is later put into foster care and gets adopted by an Australian family. Years later, he uses Google Earth to locate the village in India where he used to reside as a child.
Google brought the story's highly emotive context, demonstrating that its product serves a purpose that is not just about making money.
Yet another type of sharing is creating engagement through fun questions and responses to comments. Finding a way to share an experience with your customers might help them feel more connected and loyal.
Choose your video type.
Video production companies have been bringing in a lot of options for marketing. This includes explainer videos, animated videos, motion graphics, etc. Moreover, small businesses have also taken to social media to promote their products or services by making product video reels and shorts, testimonial videos, etc.
It is also good to give awareness through videos about your products and services. With a lot of video types to choose from, choose the one that aligns with your organization's or brand's personality.
Make use of SEO
If used correctly, video can be an effective form of content that can significantly contribute to your entire SEO strategy. Given that YouTube is the world's second-largest search engine, marketers must consider the range and scope of video.
Video improves your rating, allowing more people to notice your site and, as a result, more people to click on your link.
The more video content you produce, the more high-quality traffic you'll be able to attract to your website, which will help your overall SEO in the long term.
Never underestimate CTAs
A video without CTA is incomplete. A call to action (CTA) is an action you want your viewers to take when they have watched your video.
The CTA's ultimate purpose is to get site visitors to give you their contact information or convert them to a potential lead by engaging with more of your content. There are various types of CTA strategies that can be used to raise conversions and attract leads.
Coca-Cola was one of the first firms to implement a comprehensive social media strategy. The 'Share A Coke' campaign is an excellent example of effective call-to-action strategies.
It was visually appealing, accessible across numerous devices, and fostered a sense of community. Instead of using sales lingo, welcome people to try it out.
The Coke CTA does not ask you to purchase for yourself but rather for someone you care about. This evokes strong feelings.
Wrapping Up
With many social media platforms and videos being scrolled every few seconds, there is more demand for new digital marketing ways. However, social media videos are not a passing trend that another glamorous but transient marketing strategy will replace.
Using social media videos in your marketing will help you stay ahead of the curve in 2022 and into the future.
pintterest
social media
video prodction
youtube