Best Plugins for Starting a Site
With more than 50.000 plugins available for your WordPress website, choosing the right ones can be a tough job. Having plugins on your site can significantly increase your online presence and overall website performance. Besides that, having plugins on your site can bring important functions, regardless if you need to add sign-up or contact forms, improve SEO, increase site speed, create an online store or connect a payment gateway. Whatever your website needs, it can be done with a plugin. Since there are lots of them available, here's a list of several plugins that will definitely help you start a site.
WP Reset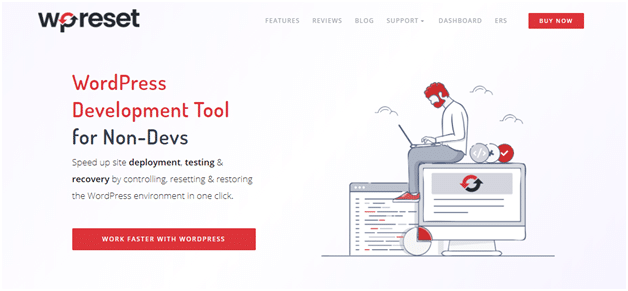 WP Reset is a powerful tool that should be used by both developers and non-developers. This is a tool that will improve your website deployment while providing you with lots of options for additional controlling, resetting, and debugging of your site. Some of the best features it offers are:
taking you back to a previously working version of a site,
easy installation and update of themes and plugins with just one click,
easy maintenance of your website.
The most powerful features and options you get with this tool are:
Snapshots
This option will automatically take a snapshot of your website before anything bad happens (like a faulty installation or update of a theme or a plugin). Basically, with this option, you're always protected from data loss regardless of the reason. If something goes bad or some unexpected things happen, you can always restore your whole site thanks to this option.
Cleaning tools
If you want to experiment and try out some demo themes on your site, it can sometimes lead to unnecessary data left behind. This junk data can make your site slow or affect its functionalities and create a whole mess. The cleaning tools that you get with this plugin are the best thing you can use in these situations. You can easily remove all the trash and junk data with just one click. Some of the options you get included in these tools are deletion of any content type (pages, subpages, menus, posts, etc.), deletion of any widgets, resetting user roles or theme options.
Emergency Recover Script (ERS)
This is a single-file and WP-independent PHP script you get with this plugin. It's used to recover all types of WordPress websites in all kinds of bad and challenging situations. The great thing about ERS is that it works completely separately from a WordPress installation, which makes it pretty easy to integrate into your site. Lots of different and unexpected situations and errors can occur, like being unable to use your site's functionalities properly, messages about core files corruption, or just being unable to login to your dashboard. This script will definitely save your day. All you need to do is activate it, and that's it! Within a few minutes, you're back on your site again. In addition to this, the script also consists of several tools such as WordPress Information, Core Files, Server Information, Administrator Account, WordPress URLs, etc.
The most important tool might be:
Reset WordPress
Reset WordPress is one of the most powerful tools you can get, and sometimes it's better to start something from scratch and fresh. This option will make that easy for you. However, regardless of how powerful this option is, it should be used with caution because it will restore your whole database as well as user accounts and personal information and leave you with a new blank canvas.
WP Reset is actually affordable, considering all the features and tools you get with it. If you decide to use it, there are three paid plans you can choose from – a Personal plan (priced at $39/year), a Team plan (priced at $79/year), and an Agency plan (priced at $149/year). With the usage of any of these plans, you get to enjoy and use all available features in just a few clicks.
Coming Soon & Maintenance Mode
If you're in the process of preparing and creating your own website, you want to make it look as good as possible. However, you'll probably want to inform your future visitors that your website is "under construction" or "coming soon". The Coming Soon & Maintenance Mode plugin is the right choice for this situation. Even though you're working on your website, the coming soon page is also really important. With a drag and drop builder and 50+ themes available that cover a range of online or offline businesses, users get a wonderful page in just a few minutes. You get additional options and settings with every theme, but you don't have to explicitly use any of them. Instead, you can create a coming soon page from scratch.
WP Sticky
WP Sticky allows you to make any element of your website sticky (header, menu, navigation, map, widget, etc.). It is compatible with all themes and other plugins. It is also responsive. This plugin is highly recommended for beginners because it doesn't require any code modification. The good thing about this plugin is that it has easy installation and setup and can be easily used on any type of website. If you want to make your site even more stunning by using a sticky map, image, or video, then this plugin is the best choice for you. Pretty cool, right? It offers three paid plans – Single plan, which is priced at $5.99/month (or $39 for a lifetime license); Team plan, which is priced at $49 for a one-time payment; and Agency plan, which is priced at $99 for a one-time payment.
WP 301 Redirects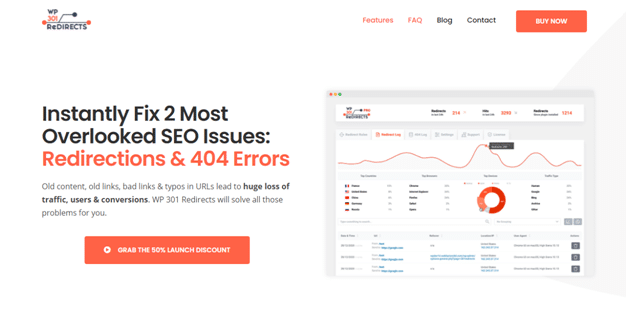 A common issue is that sites redirect visitors to a non-working or faulty site. This plugin will take care of all of your links and deliver visitors the content they wanted to see while keeping all of your data and settings safe. You can easily fix redirection and 404 errors, but also use some of the features you get with this plugin, such as instantly boosting meaningful traffic, taking full control over redirects, safely changing post URLs, ignoring bad traffic, knowing exactly what's going on your site, etc. WP 301 Redirects currently has a 50% launch discount where you can choose from three paid plans – Personal plan ($39/year), Team plan ($79/year), and Agency plan ($149/year).
Simple Author Box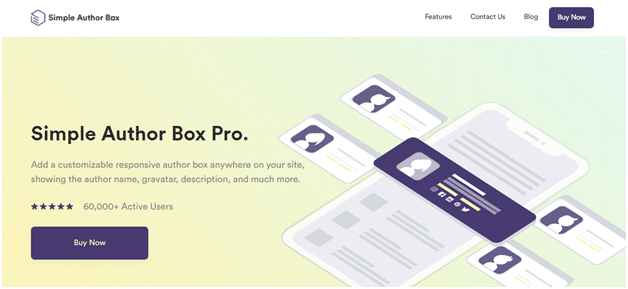 If you ever decide to accept a guest post on your site or blog, you should make sure to give credit to the author. When you publish their articles on your site, you'll provide great content to users and visitors, so it's important to give credit to the author. Simple Author Box is a WordPress plugin that helps you to easily add an author box at the end of a post (which is fully responsive) and make it look nice and professional when opened on any device. This plugin offers just the right tools you need to create author boxes that are not an eyesore. Furthermore, you get options for adding guest writers to your posts, crediting multiple authors for a single article, and much more. The main feature is to credit the author on a post, as well as fill in additional information about the author such as their name, their website, a short biography, social icons, their previous work, etc. After that, you have a preview window, where you can choose and personalize the appearance, color, typography, and so on. You can choose from three paid plans – Personal, which is priced at $39/year, Team, which is priced at $69/year, and Agency which is priced at $99 (one-time payment). If your website has many authors, then this is the plugin you must have.
Conclusion
Nowadays, it's almost impossible to run a WordPress site without using plugins. It doesn't matter if you want to add new functionalities, optimize your site speed or add an online store option; there's most probably one plugin that can help you with that. If you're not sure which plugins you need, we sure hope that the list above will help you kickstart your online presence.
wordpress
wp reset