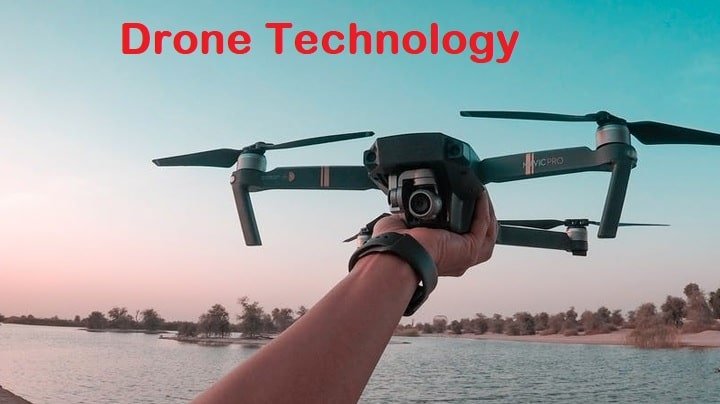 Drones Improving the Safety of Industrial Inspections
The introduction of drone technology into a number of industries has been adopted quickly. The construction industry has thrived with this as drone data collection can be done quickly and efficiently. LiDAR technology has made mapping as clear as ever and has very few limitations. The improved safety of industrial inspections is a simple reason that drones are used. The ease of accessing tall structures to inspect them eliminates the need for an individual to subject themselves to injury. Accidents do happen, which drives up costs for inspection companies. The savings on insurance can actually pay for the drone services and data collection. The following are ways that drones are improving the safety of industrial inspections. 
Deaths Are Reduced
Inspecting infrastructures is essential to ensure the integrity of the building as well as the safety of the public. According to OSHA, the leading cause of death are falls from heights. Even inspections via helicopters have their own risks, although these types of incidents happen less frequently than worker falls. Over the last couple of years, drones have been used to improve safety as well as efficiency of inspections. Saving time and lives is a no-brainer for a number of reasons.
Road and Bridge Inspections
Heights are far from the only risk that safety inspectors are subject to. Toxic chemicals from pipelines or even mobile machinery can pose risks. Speeding traffic leads to deaths annually as drivers do not respect reduced speed limits. Drones are commonly used to inspect power lines because of the improved safety. The FAA is starting to distribute more waivers to allow field workers to operate drones beyond the visual line of sight. Pipelines can be tough to access and drones will eliminate the need to drive on accommodating roads.
Drones Are Perfect For Natural Disaster Recovery
Natural disasters can make it nearly impossible to access some areas of a city. Flooding after a hurricane can leave people stranded, and difficult to find. With the use of drones it is easier to scan an area quickly and safely. Safety is important as a drone could identify a downed power line, which can allow this part of the grid to be turned off until it is repaired. Helicopters and drones have been utilized to help map wildfires as well as roads impacted by flooding. The ability to do safety checks improves the safety of civilians after a disaster. The return to normal life is important in a disaster recovery and drones help speed up this process safely. Emergency crews can even be dispatched to areas where drones found people stranded. Recovery from past storms like Hurricane Katrina could have gone far more smoothly with the usage of drones.
The use of LiDAR and drone technology are only going to be adopted throughout various industries. The efficiency of inspections will increase as well as the safety of the inspections. High-risk jobs can be mitigated by drones and falls from roofs can be reduced greatly. Take the time to take a look at how a drone can improve your safety inspection business today.
drones
technology