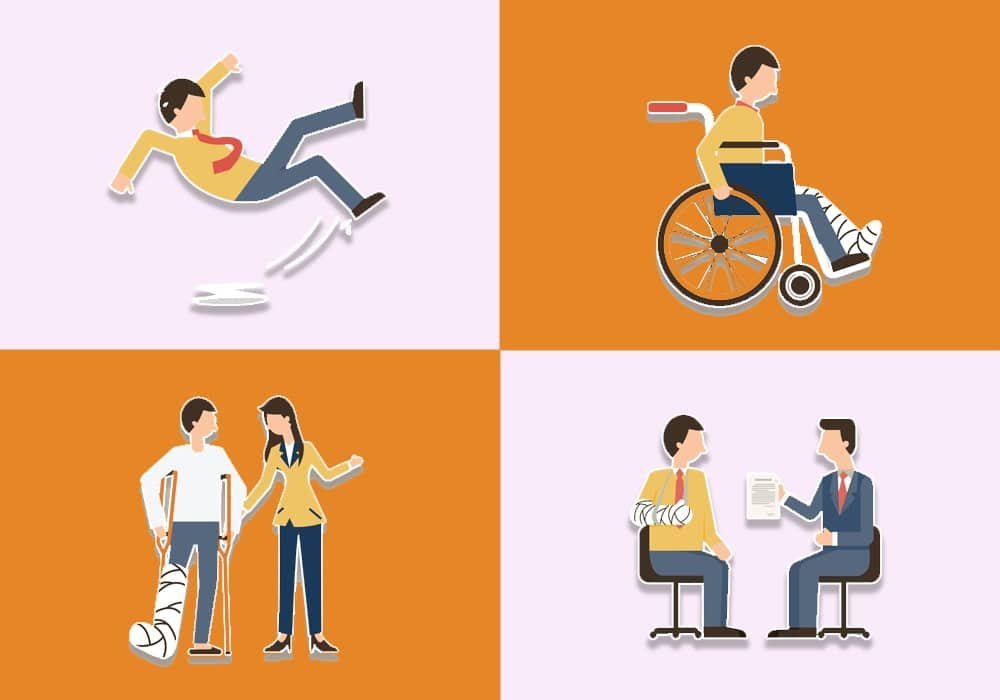 Knowing more about Accident Insurance Plans
The accident cases are increasing every year in India due to human errors and other factors which result in the loss of lives. Therefore, one should consider getting high protection from them to avoid unwanted problems. An accident can cause severe injuries, damages, temporary and permanent disability, etc. Apart from that, it will result in a financial loss when it comes to medical treatments. A personal accident insurance plan aims at providing financial assistance to a family with excellent features. On the other hand, one should know more about the policy in detail before buying.
Accidents can happen anywhere anytime which will lead to heavy causalities. Moreover, some families can't afford expenses after hospitalization whoneed proper solutions. Having accident insurance offers solutions for high medical costs and other things to ensure peace of mind. However, it is wise to choose the right one which fits the requirements and budgets of a person.
What are the benefits of an accident insurance plan?
1. Offers high security to a family
An accident can impact the earning potential of a family during unforeseen circumstances that require total security. Individuals who want to provide total protection for their families should buy accident insurance for meeting essential needs. This is because it will help get compensation in the event of death and family members can use the funds to pay for the liabilities. A family becomes more secured financially with an accident cover that will help to lead a trouble-free life.
2. No medical tests required
There is no need to submit any medical test reports while buying accident insurance which helps to save more money.
3. Ambulance expenses
Some insurance plans cover ambulance expenses for accident victims by addressing their essential needs. This, in turn, gives ways to avoid spending any additional amount from the pocket.
4. Coverage for temporary and permanent disabilities
An accident can lead to temporary and permanent disabilities that will result in loss of revenues. Individuals who have accident insurance can get coverage for them which helps a lot to reduce potential threats.
Things to consider when buying an accident insurance
Those who want to buy accident insurance should consider keeping certain things in mind that help to meet essential needs. Some of them include:
1. Sum assured and benefits
When buying accident insurance, one should select a policy that covers the appropriate sum assured by assessing the risk category in detail. It is wise to choose the sum assured based on income, occupational hazards, and other factors. Besides that, new policy buyers should evaluate the benefits provided by a policy with more attention. They should go for a plan that offers broader terms of coverage and benefits.
2. Worldwide coverage
It is imperative to make sure that an accident policy provides worldwide coverage. This is beneficial when someone meets with an accident abroad. However, one should pay a little extra amount while buying a policy. Several insurance companies offer worldwide coverage for policyholders and they can choose them after making complete research.
3. Exclusions
New policy buyers should understand the exclusions when they want to select accident insurance. Also, they will help a lot to overcome disputes and other problems during the claim process.
4. Claim settlement ratio
Before buying an accident cover, a policyholder should evaluate the claim settlement ratios of insurance companies properly that will help make the right decision. Most policies have a waiting period of 30-days while claiming insurance amounts.
5. Add-on-covers
A policy buyer should evaluate whether a policy offers add-on-covers or not which helps a lot to enhance protection to children and family members.
6. Premium
Premium is an important factor to consider while buying an insurance policy that gives ways to pay the same with ease. New policy buyers should compare the premiums provided by the insurance providers that will help choose the best one according to needs.
7. Time
A person should buy an insurance policy at a young age because the risks of accidents are high. Besides that, it contributes more to overcome risks caused by accidents. Another thing is that a policyholder can get more security against any mishaps.
Where to buy the accident insurance policy?
When buying accident insurance, one should consider choosing the right company that satisfies his/her needs. Care Insurance is a reputed company that offers accident insurance plans for customers at the best prices. It aims at satisfying the needs of buyers at affordable prices. People can buy insurance online after comparing the premium rates. A policy buyer should read the terms and conditions before purchasing a plan. The company will guide customers to select a plan that suits their requirements and prices. Also, it gives ways to get the necessary benefits that will help get more security from the financial burden to ensure peace of mind.
accident insurance
car insurance
insurance
personal accident insurance