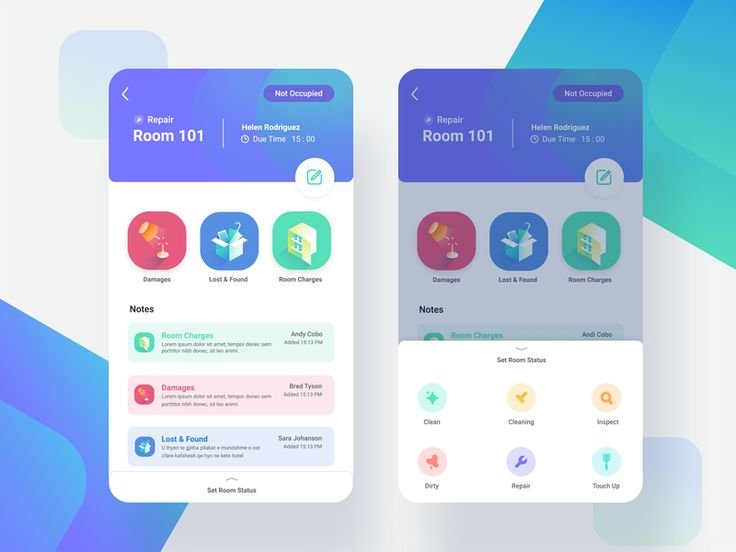 Need Your Vacation Rental Property Cleaned Quick? Use a Mobile Housekeeping App!
Housekeeping is very important for vacation rental property owners serious about creating a home away from home. Your guests are the heart of your business, and you need housekeeping to keep the place as clean and comfortable as possible for your guests.
After all, a clean property is very telling about the business. No glamour, friendliness, or level of service can equal the feeling a guest will have when entering a spotless, neatly-arranged room.
Additionally, a vacation rental property in good order will help you command a reasonable price and get returning guests. But for many vacation property owners, the operation is usually a side-hustle from their main job. As such, they may not be on top of things as the market demands it, which means potentially compromising their business.
That's where a mobile housekeeping app comes in.
What Is a Mobile Housekeeping App
The enormous boom in the hospitality business over the past two decades or so has made stakeholders in the industry take some systemized measures to tap into the increasing number of clients. One way they're trying to achieve this is by digitizing the housekeeping.
A mobile housekeeping app is used in the hospitality industry to check and report on different aspects of hotel operations directly involved with client experience. They are mainly used for round-the-clock service, and inventory checks of guest rooms once vacated.
Mobile housekeeping apps make it a lot easier for the cleaning staff to make sure that the property is clean, up to standard, and that there aren't any hazards that can compromise the safety of the guests.
Let's take a long look at some of the benefits hotels and vacation rental property owners can expect from using a mobile housekeeping app.
1. Make Scheduling an Easy Task
A good mobile housekeeping app should allow you to create a cleaning schedule that will be easy for the cleaning staff to understand and keep up with. You can customize the schedule to show up as per a stipulated timeline, say maybe two weeks, and you can make a schedule up to a year in advance.
2. Alert the Cleaning Staff Through Push Notifications
Mobile house cleaning apps have push notification features that help keep the cleaning staff aware of what's going on. For instance, some hotels use the push notification feature to make cleaning staff aware of new appointments or vacant rooms.
3. Dictate Cleaning Standards Remotely
Another feature that makes mobile housekeeping apps so convenient to hotels and vocational rentals is the ability to dictate how a cleaning job should be done even without being there physically.
The Bottom Line
For many hotel managers and vacation rental owners, amenities such as breakfast, Wi-Fi, or swimming pool access are very important. While that may be true, it requires a lot more to provide an exemplary stay experience for your guests. As such, many hotels and vacation rental owners are leveraging the advancing digital infrastructure to smoothen core functions.
Housekeeping is one such core function and involves important activities like laundry, cleaning, and preparing the room before the arrival of guests.
But, with a mobile housekeeping app, you'll make the job a lot easier for your staff to undertake.
app
mobile