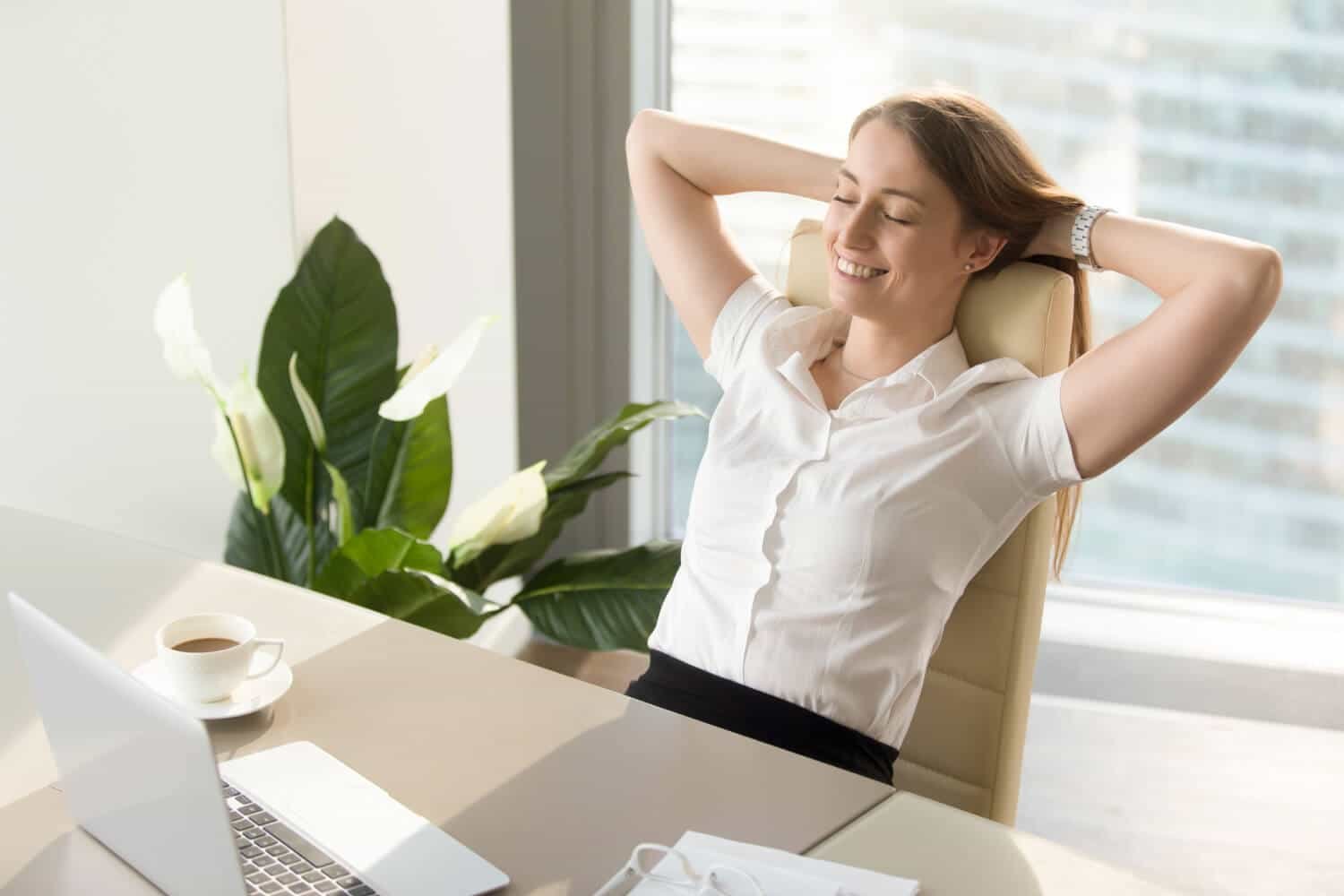 Reasons You Should Pay Heed To A Good Fabric Office Chair
Ergonomics is considered to be a vital thing when the matter comes to choosing office chairs. Since the 1970s, an ergonomic office chair has been the rage as people's comfort becomes enhanced when they utilize these chairs. If you are unaware of the differences between ergonomic chairs and traditional chairs then you must go through the following factors:
Posture Support
People who sit for long hours worrying about their posture. When they use a normal chair that lacks basic ergonomics then they lean forward as normal chairs don't possess the ideal back height. In this context, the ergonomic office chairs help people in improving their posture.
Improved productivity
When you have got an ideal office chair then it will improve your productivity. Additionally, it will leave an impact on your happiness too.
Lessened pain
Some common body pains, like neck pain and lower back pain are something that office workers do battle with all the time. This happens as the design of a traditional chair does not permit them to sit for long hours and does not also support their correct posture. Besides the quality, you need to pay heed to the fabric of the chair too as a good fabric office chair always turns friendly and comfortable on your skin.
The best fabrics for office chairs
There are various choices of fabrics for office chairs from where you can take your pick and some of them are:
Vinyl
Vinyl is the common material used for office chairs and you will find it in many styles and grades. You can easily clean vinyl and this fabric turns out to be long lasting too. Chairs that are utilized on a factory floor attract lots of stains and dirt and so, it seems feasible for people to invest in vinyl office chairs.
Leather
Leather seems irreplaceable as it oozes luxury. Additionally, you can easily maintain the leather and it looks excellent. And so, amongst all the fabrics, leather is considered the most classic. The remarkable thing is leather has a higher degree of sophistication.
Ultra-leather
Ultra-leather is also known as synthetic leather and though it looks similar to leather, it is artificial. According to many resources, ultra-leather fabrics do last longer in comparison to natural leather and so, it turns into an obvious choice for office chairs. Ultra-leather is designed with some antimicrobial abilities and so, it turns hypoallergenic. And so, even when people with sensitive skin sit on it, their skin remains unaffected.
Features you should look for while purchasing an office chair
Height adjustable
You must be capable of adjusting your office chair's height according to your height. When you wish to get optimal comfort, then you must have an adjustment lever in your chair for making the seat lower or higher.
Have chairs with adjustable backrests
A person should be capable of positioning his backrest for suiting his tasks. When the backrest happens to be linked to the seat then you must be capable of moving it backward or forward.
See whether or not the chair has got lumbar support
When your office chair has got a contoured backrest then it would provide your back the needed support and comfort. You must choose an office chair that is shaped for matching your spine's natural contour. Good lumbar support or lower back is important for lessening compression or strain on your spine's lumbar discs.
Get an office chair having armrests
Always buy an office chair that has got armrests as it would take the strain from your shoulders and neck off. Again, you should be capable of adjusting the armrests too.
Find chairs that have easy-to-operate adjustment controls
Always make sure that all adjustable controls present on your office chair do reach from a seated location and you are not needed to strain for getting to them. Additionally, you must be capable of tilting, go lower or higher, or swivel from one seated position.
There is an endless range of choices for buying the best computer chair for long hours, and so, it is tough to discover the best one. Hence, you need to dig deeper and devote your time to look for the topmost picks.