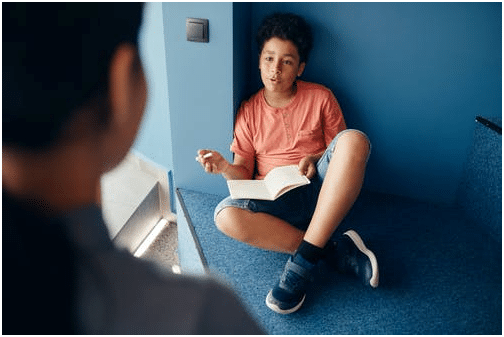 Role of School Counselors in Boosting Students' Health
School counselors are underrated heroes. You may think of them as people who merely send out transcripts and distribute college pamphlets. In the modern educational era, they play a pivotal role in helping students deal with various problems, such as bullying, depression, anxiety, poor habits, and other issues.
When left unguided, students' health issues can cause several problems in the classroom and at home, affecting how they learn, handle their emotions, and behave. But despite the benefits, many students choose to dodge the treatment possibilities, which makes things even more challenging. School counselors know how to help. They are professionals who possess a deeper understanding of child behavior. They take students' problems seriously and strive hard to figure out a viable solution for the long haul. Without a doubt, a student counselor's role is indispensablein attaining students' health goals. Unfortunately, the significance of counseling is under-recognized by the public eye – but not for long.
Below, we will be exploring how school counselors are essential to assisting students with their health challenges.
Counselors advocate for students
Suppose a child has recently experienced a significant loss or tragic event in their life. In that case, they will witness some behavioral and personality changes for some time (if not longer). And that's where the role of counselors comes to play. They help teachers understand their student's conditions and how to deal with them appropriately. Counselors also ensure that all students are treated fairly regardless of ethnicity, race, language, or disability. Today, the education sector is constantly promoting a diverse and inclusive learning environment, which further necessitates the role of school counselors. Therefore, if you're someone looking to step into the world of academic counseling, then read ahead.
In today's time, you can convenientlyenter this field by earning a masters in school counseling online degree.Consequently, you'll learn the ropes of counseling alongside honing essential skills and expertise needed to handle students of all types.And more importantly, you'll gain work exposure while continuing online education. Getting a degree in counseling will offer you the credentials needed to embark on a rewarding and successful career.
School counselors spend most of their time helping students get along. These professionals are equipped to deal with various types of conflict, whether it stems from miscommunication, collaborative issues, misalignment of students' interests, etc. Now, these situations may seem ordinary at first, but they carry the tendency to cause emotional disturbance among students. And when students are emotionally disturbed, they exhibit various negative emotions and behavior. These emotions could quickly damage a student's mental health if not dealt with promptly.
Fortunately, counselors are trained to mediate situations and find ways for children to communicate rather than bottling everything up. Moreover, counselors help students consider the impact of their emotions, help them become expressive, and provide them the space to grow. Thus, creating room for improvement.
Solving behavioral problems
Behavioral issues obstruct learning and cause frustration for both parents and students. Household problems, academic issues, socialization problems, and emotional imbalances, to name a few, are frequently the root causes of behavior problems. School counselors can arrange individual meetings with students to get to the bottom of a problem. They can also participate in parent-teacher conferences to suggest various interventions that help children succeed.
Counselors can provide relationship support
A school counselor's primary responsibility is to foster trusting relationships. These ties define the dynamics between counselors, students, and family members. Counselors may assist in developing parenting strategies to strengthen bonds within a student's family. This component can be especially beneficial for teenagers who undergo significant developmental changes and emotional disturbances.
Multiple studies have been conducted to investigate how school counselors influence students' social-emotional skills and the environment of schools. School counselors have been proposed to enhance attendance records, serve as vital resources for students dealing with mental illnesses, and increase students' feelings of connection to the school. Other than that, school counselor-led programs improve students' social, cognitive, self-regulative, and behavioral abilities.
In reality, they collaborate with school administrators, parents, and teachers to create a thriving environment. Students can learn interdependently and develop social-emotional skills that serve them well in the future.
Student services personnel support
Nurses, resource teachers, psychologists, social workers, and other working staff who provide special assistance to students are student services personnel. School counselors collaborate with these staff members and develop a positive strategy for their relationships with students. Their ultimate aim is to ensure that every student has the opportunity to learn and succeed. They enhance collaboration between one or more student service members to better use resources available in the school.
The team maximizes educational, social, and health benefits for students' growth by sharing data from the school counseling program. Counselors can also bring their students' findings to the attention of a staff member for addressing specific concerns.
Conclusion
Students' health needs, if not met, can create barriers to development and learning. School counselors help students resolve interpersonal and personal problems in the aforementioned ways. They also provide small group counseling to help students improve their social and emotional skills. For students who are otherwise unable to seek health services, school counselors provide support for free. When necessary, these professionals also intervene in a disoriented learning environment. Nowadays, educational institutes are making them an integral part of their system, given their significance and need.
school conuseling
student health