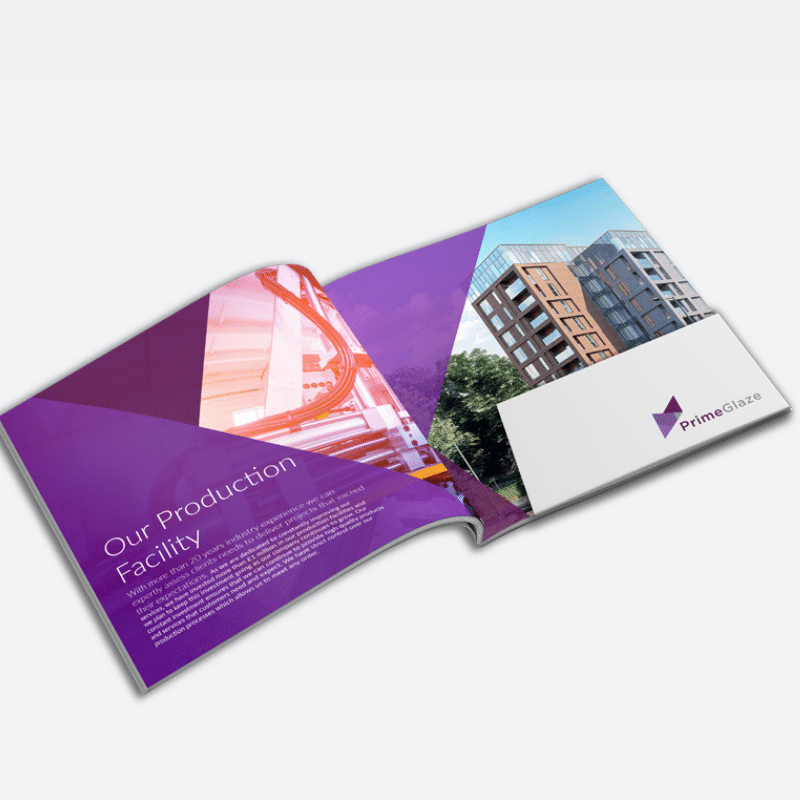 Setting Yourself Apart With Custom Presentation Folders
Why Presentation Folders Are a Great Marketing Tool?
Presentation folders make even the most boring documents readable when all your marketing materials are neatly organised in a package. Presentation folders have been catering to businesses ever since the 20th century and continue to dominate the promotional campaigns despite digital advances.
A presentation folder adds a more personal touch whenever you hand them to your employees, clients, or consumers and lets them know that you care about them. The Benefits of custom folders outweigh their cost which makes them a viable solution for startups and small to medium-sized businesses. Let's look at how you can win the sale with presentation folders that compliments your brand, unlike other marketing tools.
Presenting 11 different types of this popular marketing tool with ideas for customising presentation folders that will help you boost your sales and drive profits in the long run.
#1 Single Pocket Custom Presentation Folder
A single pocket presentation folder is good enough if you only have a few items to include when it comes to your marketing materials. A5 presentation folders are an ideal choice because they are easy to carry to outdoor meetings, conferences, and business events. Half the size of an A4 folder, you can add business cards, CDs, brochures, and much more in the A5 folder without having to worry about its durability and sturdiness.
#2 Two Pocket Custom Presentation Folders
A4 presentation folders with two pockets are the most common folders you will bump across. Using the standard size allows you to insert any type of flyers, brochures, products and service manual in your kit. You can either equip both the slits with business cards or carve a dedicated space for notepads and pens if required. Two-pocket folders will provide more customisable options than the single pocket ones and are an ideal choice for an established brand that wants to tap on the launch of their latest products and services with comprehensive and detailed information.
#3 Handouts to Employees
When someone new joins your company, there are many manuals and guidelines that they need to get familiar with. Presenting them in one place with a presentation folder is not only convenient but also helps the new employee organise and manage the day to day tasks efficiently. You can insert employee handbooks, mission and vision statements, notepads and a whole bunch of essential tools that will make the new employee collaborate effortlessly with your existing team. Apart from the necessary documents, you can also include the stickers of your brand, business cards, jump drives, and other merchandise that they will happily use.
#4 Marketing Folders
Presentation folders are just as good promotional and marketing tools as they are an organisational asset. Showcase your latest products, services, and offerings on different types of presentation folders that are cost-effective and won't hurt your marketing budget. You can choose tailored and custom size presentation folders for your stakeholders, clients, and consumers. Each with an objective can help build long-lasting relationships with the latter. Build trust and communicate effortlessly with all your marketing materials intact. Presentation folders can be used as perfect hand-outs to clients after meets and consumers after a sale who'd be happy to take your brand home for further understanding of your products and services. This works great for the long run because it cements positive impressions and lets them know that you are serious about your business.
#5 Info Media Kit
You can equip your presentation folders with a media kit that helps promote your company in a visually engaging form. A presentation folder is a great marketing tool to hold everything that your company has to offer with a premium and professional look. Your media kit can include CD's and DVD's that highlight the origins of your company, working environment, glimpse of day to day operations, website info, printed and video advertisements, and much more. You can also have a featurette section of your products and services to let your clients and audience know what they can expect when they buy from you with reviews and testimonials taking care of the rest. Avail gloss or spot varnish coating to make your media presentation folders stand out wherever you take them and boost your sales in style.
#6 Presentation Folders With Gussets
Some marketing folders require a wide array of items to be placed inside and the standard ones might not have the capacity to hold such materials. A cost-effective solution in this scenario is to add a gusset fold to your folder. A guess fold adds to the thickness of the personalised folder when it is folded. For e.g., if the thickness of the pocket folder causes the pocket to bulge out, then the folder will not shut properly. To add a custom gusset fold to your folder, add the width to the spine, tabs, and folds of the pockets. Check with your presentation folder printing professionals for proper measurements before buying one.
#7 Personalised Folders With Stitched Pages
A nice element that can be added to your presentation folders will be the stitched pages to the insides of the folder. This is a great option for the hospitality and healthcare industry as it allows one to include more information about the hotel or hospital with extra space for flyers, forms etc. When setting up your folder, treat the folder just like a standard one and use another document when it comes to stitched pages.
#8 Custom Die Cut Presentation Folders
A presentation folder can be purchased of any size imaginable. Having fully customised presentation folders will add a creative flair to what you have to offer. Be sure that the size of the die-cut pocket is large enough to hold the inserts that you will be needing. Also, any information that you want to place in the pocket should be compatible in size to prevent wear and tear by the pockets. Take care of your die-cut folder in the designing phase, so the A4 folder printing process is effortless and hassle-free.
#9 Landscape Folders
As it is clear from the name, landscape folders tend to capitalise with more surface area than the standard A4 presentation folder. Highlight your top-tier products and services in detail and win your customers and clients in no time with landscape folders. The graphics, images, design, artwork, copy and content with matt and gloss finishing will call for a premium look. Landscape folders make positive impressions with high printing quality and smooth finishing. You can see them handed out to potential consumers and clients in real estate, automobile, hospitality, and many such industries from time to time. They are perfect hand-outs for your latest products and services ready to be launched in the market.
#10 Folder Brochures
One of the great advantages of using custom folder brochures is their ability to hold a sizable amount of written content, artwork, pictures etc when it comes to products and service information. While brochures and flyers are an effective way to quickly grab one's attention, folder brochures are more professional looking that can be carried to home. Your products and service information can be effortlessly broken into multiple sections which makes it an ideal choice for restaurants, health clinics, hair salons etc. Divide your products, services, information into neat seat sections in the designing phase before opting for the printing process.
#11 6-Page Folder
Highlight your corporate branding, craft a key promotional message and insert visually engaging designs with a 6-page folder to successfully catch the attention of your audience. The back and front of the 6-page folder are sleek and are made from quality material. The premium feels and look of these folders will draw the attention of readers wherever you take them and will always put your brand in a better position in front of a client than your competitors.
A 6-page folder also gives one extra space to include text or full-page graphics within your custom presentation folder. They are also known as tri-fold folders that make them practical and stylish marketing tools whenever handed to clients. Printed in full colour, they can be widely seen in seminars, exhibitions, health and safety events, because of the amount of information they can incorporate which piques the interest of the readers.
Wrapping Up
We have provided you with the list of so many different types of custom presentation folders that you will be spoilt for choice before choosing the one that fits your needs. The beauty of presentation folders is that they can be availed in many different sizes, types, styles, design, features, colour, lamination, and finishing options that you will definitely have the one that will talk on your behalf to your stakeholders, clients, and consumers alike.
A presentation folder will say a lot about your products, services, and offerings, therefore they should be customised in a way that is unique to your brand. Cost-effective and ideal promotional tool for someone who is starting fresh, presentation folders can become your long-term marketing strategy when all the strings are pulled tight.
presentation folder