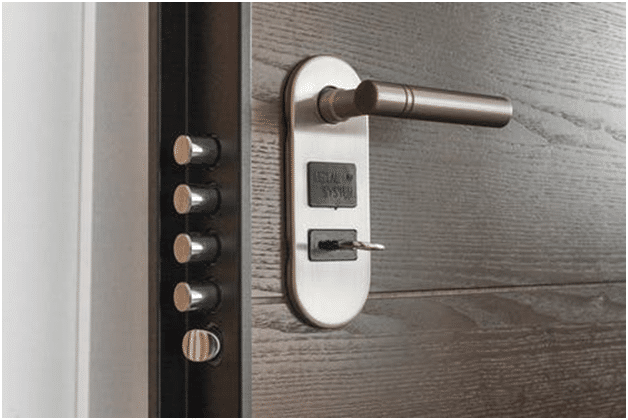 The 08 Smart Way to Securing Your Home
According to official statistics, over 3.5 million robberies and break-ins and reported in the United States of America annually. This is an alarming rate and implies the dire need for improving home security and safety measures. Doing so will ensure 24/7 surveillance of your valuable property and belongings so that they do not fall into the wrong hands. Setting up a vigilant and comprehensive home security system should be a top priority of a homeowner because prevention is better than cure.
There is always the vulnerability of a break-in or property invasion regardless of where you reside. Still, there are many effective and viable options you can look into in order to assure home security. Such measures do not have to be grand and complicated, and in this blog, we will highlightcvarious ideas to smartly secure your home from intruders.
The Use of Security Surveillance Cameras
Security cameras play an important role in preventing burglars from breaking into a house. The mere presence of a video surveillance system would deter the burglars from intruding into a property. This is a good reason why you should install an HD video monitoring system at the entry, exit, and other open points of your house to constantly keep an eye on any suspicious activity that takes place. These cameras will also record footage, and incase of any attempted robbery,they will help the police and law enforcement agencies identify the criminals. You can also connect the system to your personal gadget for easy access control and monitor these cameras from any location.
Lock Your Doors And Windows
You should have your front doors, back doors, grills, and windows made of a robust material that is not easy to break. Also, it's best to secure them further with strong and durable locks.If you have moved into a new house, then make sure to replace all the locks as it is very much possible that someone related to the previous owner may have access to the keys. Always make sure that windows are locked at night as they are the most common entry points for intruders. You can also install a security system that rings an alarm whenever a door or window is opened. This system can be activated at night, and incase of any problem, an alarm will alert you on time to inform the police.
Install Sufficient Lighting At Your Doors
A well-lit house has fewer chances of being robbed, specially at night. Burglars often choose dark areas to break into homes and escape after robberies. Ensure that your street lights are functioning properly and provide good visibility in dark hours. Keep your porch and yard lights on during the night to give the impression that the home is not vacant. Install lights with infrared motion sensors around entry/exit points to detect any suspicious motion throughout the night.

Also, look after your lawn and regularly mow the grass as overgrown grass and untidy bushes give the impression that the house is vacant. This invites intruders to cash in the opportunity and break in for robberies. Properly fence your yard and make sure that you get rid of all hiding spots that the burglars may use for getting out of sight.
This is one of the easiest and most effective ways to prevent robbers from entering your property. Keep a vigilant dog for scaring off anyone with the intention of breaking into your home. Incase of any property invasion, the barking dog would immediately alert you so that you can inform the authorities on time. You can also put up a "lookout for the dog" sign to warn unwanted people coming to your house.
Video doorbells are an easy way to see who is at your doorstep from your handy gadgets. They offer a conversation facility as well. They will record anyone who presses the doorbell or comes in close proximity. You can install a good quality video camera for this purpose so that people coming to your home can be clearly identified. This facility could also be helpful in criminal investigation cases in the future. Always keep your bedrooms locked at night and install eye-level peepholes on the doors to see who's outside.
Do Not Disclose Your Vacation Plans
Most burglaries take place when the residents are not at home. Always be aware that people could use your social media updates and stories for wrongful purposes. It's better to only notify your close acquaintances when you leave home and share your fun holiday photographs once you've arrived home. When you are away from home, keep your valuables in a safe and out of easy view. Use smart lights which automatically turn on at night so that your house looks like usual.Only inform your neighbors if you trust them and can count on them to be extra watchful while you're away.
Get Your House Inspected By The Police
To satisfy yourself about your home's security level, get the police department to inspect your home and look for possible loopholes and security lapses that may be an easy target for burglars. Police officials would recommend easy and effective ways to tighten the security of your house.
Keep Your Eyes Open For Door To Door Frauds
Many burglars try to enter your house by pretending to be a salesperson or workmen like carpenters and plumbers. Never let people enter your home unattended, and keep an eye on them while they work. If they try to force entry or trick you into letting them in, immediately call the police.
Conclusion
Security measures as straightforward as protecting your exterior doors, windows, and grills, interacting with nearest neighbors, and developing a security framework that the household can adopt could be very effective measures to smartly secure your household. The state of calmness that comes alongside these measures of guarding your residence and managing to keep your family protected will be definitely worth it.
home security
secure home
technology