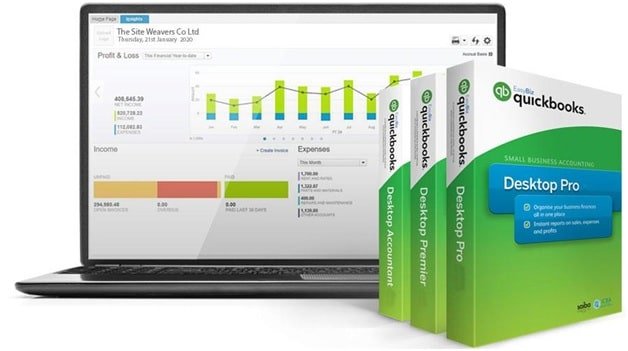 The 5 steps of shifting to QuickBooks Pro hosting
Shifting to the QuickBooks Pro hosting solution or any other cloud accounting solution is a once in a lifetime decision for any business and therefore, every step of this shift should be taken precisely as wrong decisions in the choice of cloud accounting and hosting solution can prove to be disastrous for the company.
But you don't need to be a cloud master in order to make the right decision in the cloud shift and that's why in this blog post, we have come up with the 5 steps which you can use to shift to the advance and robust cloud accounting solutions like QuickBooks Pro hosting. So without any further delay, let's quickly jump to these easy to understand and implement steps.
Get clear about your needs
First of all, you should get clear about your needs and expectation from the cloud accounting solution like QuickBooks Pro hosting. Different people shift to the cloud with different purposes and if you are not clear about your purpose then you might not be able to get what you want from the cloud. Whether you are shifting to the cloud for cost-cutting, or whether you shifting because of the multi-user access which can manage your outsources accountants, you should always be clear about your specific needs. It will help you to avoid bad surprises in the future and conquer your goal of cloud accounting without any trouble.
Get ready for the changes
There is no doubt that shifting to the QuickBooks Pro hosting solution from your old traditional method of accounting will require no resistance to change as there will be multiple changes in your accounting operation and also in the way accountants work on the books. Before shifting to the cloud, you should get prepared for the changes and this will help you to avoid any resistance during the shift.
Compare the hosting providers
Then you should start analyzing the different hosting providers on different parameters like speed, security, transparency, data center location and security, price, range of services, reviews, experience, etc. This will help you to make a pool of some of the best hosting providers in the market and it will let you know the differences between one hosting provider and another. You should give ample amount of time in this process as it is one of the most important steps in the shift.
Choose the best one
After making the pool of some of the best hosting providers in the market you should choose the best one according to your specific needs and requirements. Different QuickBooks hosting providers have different type and quality of cloud service and choosing the best one depends on your needs.
Train your accountants
After choosing the best QuickBooks provider you should start training your accountants for the big change. You should know that cloud accounting solution is not rocket science and therefore, training for the cloud doesn't require even a week.
hosting
pro
quick book