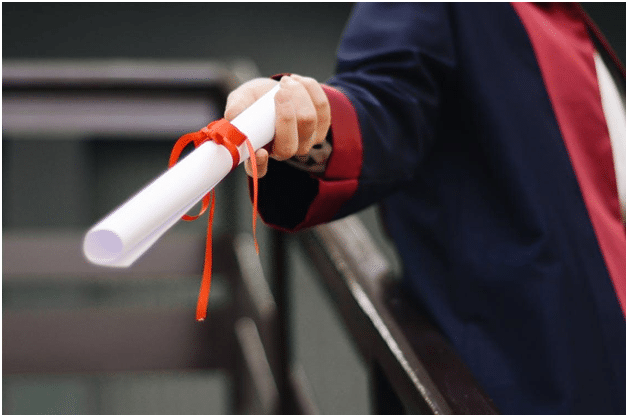 Top 7 Jobs You Can Get With AWS Certification
Amazon Web Services or AWS is a Cloud Service Providing company from Amazon, established in 2006. AWS is an innovation engine, and companies are flocking to the AWS platform, which helped it become the market leader. AWS sits with more than 33% of the market, which is yet to mature. And that means one in every three websites you stumble upon might be using AWS.
AWS is so popular that so many companies, enterprises, Small and Midsize businesses (SMBs), and Startups use AWS as their platform to grow and scale their businesses. Companies like LinkedIn, ESPN, BBC, Netflix, Twitch, Facebook, and many more thousands rely on AWS. So, if you are certified with AWS Solutions Architect Certification, you might get a chance to work in these dream companies.
AWS classifies its certifications into four levels; Fundamental, Associate, Expert, and Specialty level.
You can clear AWS certifications by performing any of these outlined points:
Create a free AWS account, and practice on different services using their affordable prices.
Read AWS whitepaper, books, take practice exams.
The best way to save time is to take up the AWS Certification course and prepare through relevant materials.
Top 7 AWS Jobs through various certifications
There are many jobs that you become eligible for once you get AWS-certified. Because companies trust the AWS brand, and they know a professional who is AWS-certified has undergone proper training and has relevant working experience in the AWS platform. So, they can trust these professionals who can solve various issues of their organization. We will discuss the top 7 jobs that you can get if you are aiming to get AWS-certified along with the salary they can fetch (source: PayScale.com):
AWS Solutions Architect
AWS DevOps Engineer
AWS SysOps Admin
Cloud Developer
Cloud Software Engineer
Operational Support Engineer
Cloud System Integrator
AWS Solutions Architect is a professional who has to know the inside-out of the AWS platform to help his/her clients or company by architecting and maintaining a cost-effective and scalable platform that is highly available. To bag this job, you need to clear AWS Certified Solutions Architect-Associate certification exam. The mean average salary for this job is upwards of INR 10 Lakhs Per Annum (LPA)
AWS DevOps Engineer can earn a mean average salary upwards of INR 6.5 LPA in India. The job role is to perform the role of a DevOps Engineer in the cloud. Cloud has brought a new dimension to DevOps by tightly integrating everything into one neat package. To become an AWS DevOps Engineer, you need to crack the AWS Certified DevOps Engineer-Professional certification exam.
AWS SysOps Admin is a profession that needs one to be efficient in installing, configuring, operating, and responsibly maintaining virtual systems, software, and infrastructures along with other associated works. You will earn a mean average salary of INR 10 LPA in India for the work you do. You need to be certified with the AWS SysOps Administrator-Associate certification exam to get more opportunities in the domain.
Cloud Developer has to develop applications and software in a cloud platform which the company prefers. In this case, you need AWS platform experience and crack the AWS Certified Developer-Associate certification exam to acquire such posts. And if you are staying in India, you may expect a salary upwards of INR 8.5 LPA.
Cloud Software Engineer is responsible for designing and maintaining systems and software in a cloud platform. They also have to ensure that these are updated and upgraded. And can expect a mean average salary of INR 6.5 LPA in India. To acquire this role, you need to have a valid AWS certification that matches your profile and aligns with your requirement.
An Operational Support Engineer is a professional responsible for monitoring and managing projects by solving crippling issues in the operations to maintain its efficiency. Get a relevant AWS certification for the role of Operations Support to bag high salaried opportunities.
The average salary of an AWS Cloud Operations Engineer is INR 6.5 LPA. It can go up to 28 LPA, according to Glassdoor.com.
Cloud System Integrator needs to have a strong background in Cloud Computing and Information Systems. This professional, with his expertise, has to build computing systems for a particular client using the necessary hardware, software, networking, and data storage products sourced from different vendors. A qualified Cloud System Integrator with the necessary AWS certifications will earn above the mean average salary of INR 5 LPA in India.
Endnote
Cloud Computing is transforming the entire digital industry through its pay-as-you-go prices, on-demand services for computing, storage, analytics, networking, etc. easy integration with modern-day technology like AI, ML, Big Data, etc. The benefits are much more than what meets the eye. And if you are aiming for better opportunities, then this is the right time to clear an AWS certification.
AWS
AWS certifications