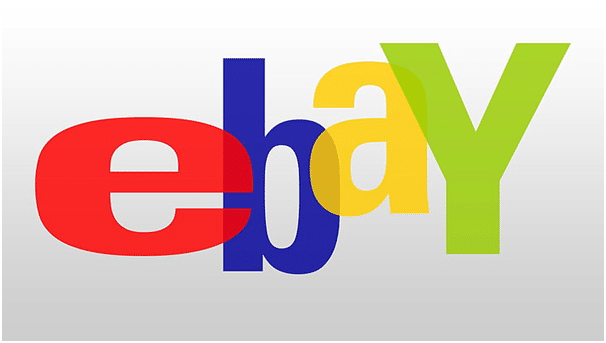 Understand These Crucial Techniques to Improve Logo Design
Undeniably, logos are a pivotal component for any brand. It's the identity of the business. No matter if you have small scale businesses or large scale, logos are mandatory.
Visuals are more easy to recognize for the people, that's the reason why brands emphasize on logo design. Whenever we see any logo will definitely recall the name of the brand, so this is how significant it is.
The logo is much more than the visual elements, it has the power to highlight your brand among many other competitors. Brands are investing a huge amount of money in business logo design as it's significant in getting the attention of the people.
A successful logo consists of a lot of elements that make it alluring and extraordinary than others. Clever use of fonts, colors, shapes, and other elements is necessary to design a logo. Even more, there are things that need to be taken care of. For that, you can take help from the logo design companies as they have expert designers who can craft a suitable custom logo design for you.
Therefore, let's discuss some of the crucial techniques that help you in taking your logo to the next level.
#1. Negative space
It is a space that is unoccupied or left unused in your logo design. This trend has caught the designer's attention as people like it remarkably. Today, you have seen a lot of such logos with negative space.
Many of the designers avoid the significance of the negative space, it's the biggest mistake. The fact is that it's an opportunity to utilize it carefully. You can surprise viewers by your creativity to use those left spaces.
As people accept this trend of custom logo design, today you can see a lot of famous companies are incorporating it. The proper use of it will surely improve the overall appearance of the logo remarkably. Thus, it's highly recommendable to include some logical negative space in the business logo design.
#2. Pay attention to colors
Colors are the most important part of the design. Generally, designers may find it difficult to choose the best color which suits your logo. The correct choice of it takes your logo to the next level and shines out from the crowd.
It has the power to make your logo attractive and bold. Even each color has psychology that you need to understand before using it. A perfect choice of color makes your business logo design meaningful.
Furthermore, you can use more than one color in the design. That concept is called the gradient. If you know how to merge more than one color in the design then it's an outstanding technique that one can follow. Thus, this is how you can make the best use of the color to make an eye-catching logo.
#3. Overlapping of objects
Another very important technique that makes your logo aesthetic. In this technique, you can overlap the elements to create a 3D effect. It adds depth in the logo and due to that idea of motion gets communicated very effectively.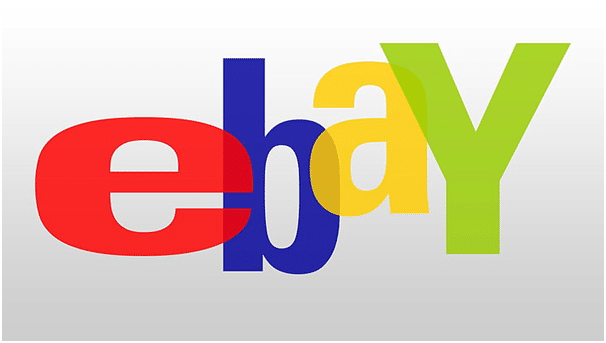 For instance, look at the business logo design of eBay, an eCommerce company. They have very nicely illustrated the concept of overlapping objects in the logo design. In it, designers tried to represent the effect of the crowd of shoppers in the market.
#4. Logo with ultra-thin lines
A very popular technique that we have encountered in this modern era. It gives your logo an outstanding look. This new style of design leaves the classic look to your logo.
This modern style of logo is going to be famous in the upcoming years. As it consists of a lot of thin lines, it perfectly suits the computer screens. Even today most of the companies are working online and they have websites so for that, the choice of thin line business logo design would be the best option to opt for.
Moreover, it is the best way for online marketing purposes as well. Thus, if you consider the online presence then the thin line logo technique will benefit you a lot.
#5. Logo with dynamic letter
Another very important technique that gives your logo a unique look. This technique consists of lines that go from thick to thin and adds the feels like an object moving in the design.
The primary attraction of the business logo design would be thin. So, designers need to be creative with the usage of lines. Very careful use of thick and thin is required otherwise it looks weird. Hence, this way thin and thick lines become a crucial part of the whole design.
#6. Be aware of competitors
In this competitive world, there are a lot of other companies working in a similar industry and are your competitors. It is highly essential to stay ahead of them to highlight in the crowd.
The fundamental goal of the logo is to shine out from the others and to do that you need to present something extraordinary than all. In this case, effectively designed logo design gives you a unique identity. But for that make sure that you have a complete understanding of what others are doing.
A lot of things regularly get updated in the design industry. So, the best way to follow it first in the logo and lure the customers. Hence, this is how you need to stay aware of what your competitors are doing.
#7. Simplicity
Simplicity always remains the best technique that you can follow while designing a logo. A simple logo is more memorable and identifiable for viewers.
Sometimes people may ignore the significance of it by making a complex logo that is not attractive as a simple design is. Many popular companies like Nike, Apple, have simple designs still able to capture the attention of the people. Hence, it is never the wrong choice to opt for a simple logo for your brand.
Wrapping up
Unique identity in the market before starting up the business is a must. Most of the people remember the brand just because of the appealing logo. Therefore, the above-mentioned point lets you understand what techniques you can follow to improve the design.
Author Bio: Zeo Emsworth is a passionate writer, an avid reader, and a strategy manager in a reputed logo design firm named ProDesigns. She is a popular contributor as well as a freelance writer. She loves to write blogs and articles for different categories and leading online media publications. She is very active and keeps herself updated with the latest business and trends.
logo design