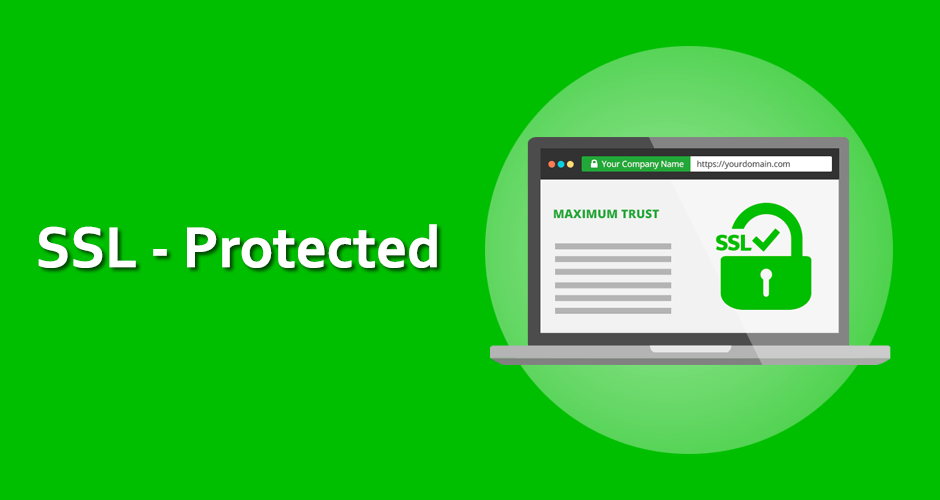 Best SSL Certificates Providers Available for your Secured Website
If you have a website then you need to be secure it through an SSL certificate. Prior to TLS (Transport Layer Security) in 1999, Secure Sockets Layer (SSL) was the most widely deployed cryptographic protocol to provide security over Internet communications.SSL provides a secure channel between two machines or devices operating over the internet. How can you see any website is secured from SSL or not. So, if any website is secured then the website address turns into HTTPS from HTTP, the S standing for secure in this. So, if you want to secure your website with an SSL certificate then here you will able to know the best SSL certificate providers all over the world. You will get here everything related to SSL certificate and you can able to choose a perfect provider of SSL for your personal use.
Best SSL Certificate for Web Hosting
So below listed providers are the best SSL Certificate provider all over the world and offering a very genuine piece of services and features with SSL.
Comodo SSL
If we talk about the top-rated provider then the price is the first topic that users want very pocket-friendly. Cheap Comodo SSL is regularly offering DV level Positive SSL Certificate only just $7.27 currently for four years coverage. If you go with Premium SSL then it will cost only $56.06 for four years. You will get a fully validate the certificate, 256-bit encryption, and a $250,000 relying on party warranty. But if you go with Comodo SSL, verification can take some time if the information required for Comodo SSL to complete the checking process is not available online.The plus point of Comodo SSL is the customer support is excellent and helps users while installation and browsing. So, if you have no more knowledge in the technical field then don't worry about it. The customer support is always available and ready to solve issues of users.
DigiCert
After operating independently for some years, in 2017, DigiCert has completed the gain of Norton website security and related Public Key Infrastructure solutions. DigiCert offering an SSL Certificate with a starting plan of $218 per year, but if you go with a two-year plan then it might be better than a year plan. DigiCert is also offering unlimited servers and a complete multi-level domain only at $688. So, if you go with this amazing deal then it is a tempting prospect. The only thing which keeps this on the second position is staring price is not cheaper as Comodo SSL offers. So, if you go with this then it is a very genuine provider also.
Entrust Datacard
Entrust Datacard is based on the US and providing service since 1994 and a very well-known and reputed provider for generating certificates quickly and smoothly. Entrust is offering a wide selection of security products like ID card printers, authentication systems, credit card printers, and PKI is the list of its products. So, from all the security products, an SSL certificate is one of them that isa very strongest offering of the provider. If you want to know the price then Entrust Datacard offering $174 per year for its standard SSL single site product. If you go with the wildcard SSL covering unlimited servers and subdomains then you have to pay $609. So, this is also a very better provider for users.
GeoTrust
Geotrustis owned by Verisign and then Norton and due to the sale of latter operation, it is also a part of DigiCert. Here you will get three services of SSL Certificate, Signing Services, and SSL for enterprise services. If you are looking for SSL Certificate then GeoTrust will offer a starting with Doman-level protection and progressing up to its business ID with EV level Certificate. But, if you go with is then you have to pay high. So, if you looking for an SSL certificate for single-site then it is maybe a very expensive option but if you want EV or OV level products then you should take a look at it.
Get SSL through your Hosting Provider
Apart from these companies who are providing SSL to the world, each hosting companies have SSL certificates too, like Godaddy, Hostinger, Hostgator. Each company providing free SSL certificates with their premium or higher plans. So if you are going to buy a VPS server, Multi shared hosting, dedicated hosting most probably you will get free SSL Certificate with them. There are various seprate offers like Godaddy cheap SSL , Hostinger offers for SSL etc also available in the market. So you have to look these options too while shopping for a web hosting for your website.
Conclusion
Here we explain many providers but if you want to look more providers then after those some names also come while we talking about SSL Certificate. The names are Global Sign, GoDaddy, Network Solution, RapidSSL, SSL.com, and Thawte. So, if you want to compare with a deep study then you can check the services of these providers also. All the names that are listed above are best and providing genuine services with maximum customer satisfaction. Every website wants to be secure with SSL Certificate and you can get an SSL Certificate free of cost while selecting the best web hosting for your website. Yes, many web hosting providers are offering an SSL Certificate without any cost because it is very necessary for any website.