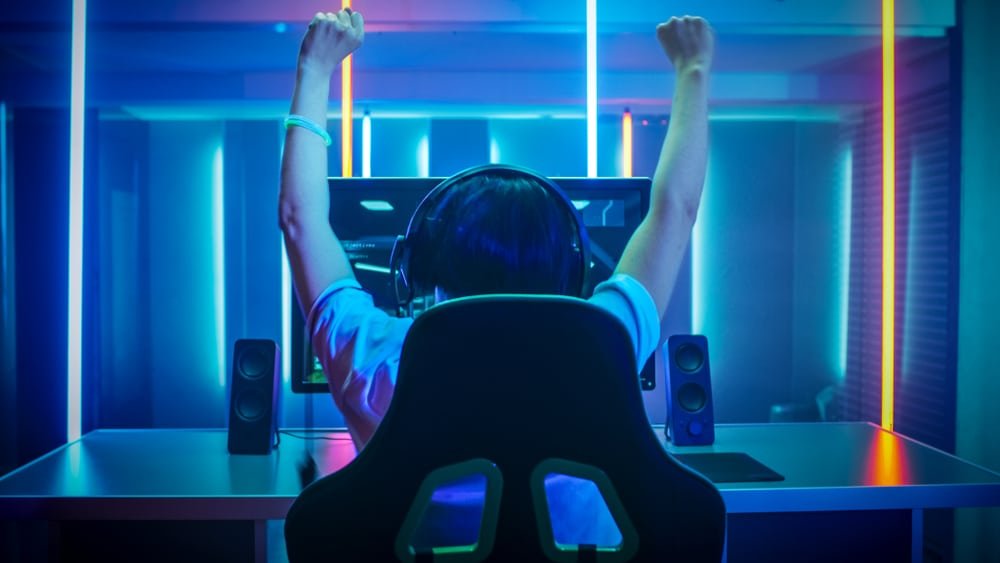 Best Game Apps That Pay Real Money Fast for 2021
Want to create a new side business to earn a few extra bucks? Don't know where you start from? Do not worry we are here to give you a quick tour of some apps that can help you earn the extra bucks you desire with ease and in a fun way.
Often it is a case where people love earning extra to fulfill their needs. But a side hustle can turn into a hassle real quick. In such a situation you might want something that would not make you frustrated and still will let you win big. There are several options you might have thought of like online poker, often conducting gameplays that reward you when you win. Though online poker software providers claim they are the safest way to get the extra bucks, the state laws associated with poker and online gambling will still cause a headache.
So, is there any different way to earn? Yes! Here we have compiled not 1 but 6 apps that will help you earn in your free time. Don't expect to be rich, but do expect to get good incentives in no time.
6 Apps to earn, get quick money
1.Swagbucks
Swagbucks is one of the best apps present in the market that allows its users to earn quick money. They have different services and enable the earning of money through participation in various tasks. An individual can access the app very easily and can opt for the use of either phones or a desktop website.
The reward or the price earned is known as sway bucks and it can be earned through surveys, internet searches, playing games, or watching videos. A user can also sign up for free trials of different products and review to earn cash. You can also earn rewards through online purchases through shopping portals.
Swag Bucks also has a gaming hub that contains free games you can try, you can earn money by competing with different players in a particular game. Beware if you lose you also can lose a certain amount of money. The platform has certain games that you can play for free and still lets you earn money.
Apart from the above, you can download certain games, download and sign up for Swagbucks and earn rewards by meeting certain requirements of the app. You can earn up to $2 to $4 per hour and can use PayPal as your payment integration.
The platforms to play the game are Android, iPhone, and swagbucks.com
2. MyPoints
MyPoints app rewards you with a certain amount of money by taking surveys, watching videos, and playing games. A large number of rewards can be availed through the shopping rewards. When you shop on such a platform it allows the user to win as much as 40% reward points, shopping through their partnered shops and stores. It also gives various kinds of coupons to save some amount further.
The platform does not have any games to play to earn money, rather you can eat some cash through completing surveys and few questions. This helps to build up certain cash points and you can avail the awards. Once you have a certain amount you can cash out the same using PayPal or exchange or for coupons of your interest.
The platform is very similar to Swagbucks and lets you play through iOS, Android, and myPoints.com, you can earn up to $2 to $4 per hour and use PayPal payment integration.
3. Mist play
Mist play allows the user to earn some extra games through playing games that are listed on the app. Once you download the app you get a list of several games that you can choose to play from. The platform has three currencies GXP, PXP, and Units and all are related to one another.
PXP or player experience points are earned whenever you play a certain game on the app, these are directly linked to your account. This helps in increasing the GXP or game experience points of your account. The GXP is associated with only certain games you play. The more GXP you want the more units will increase proportionally. The units are the final cash you can avail from the platform.
The more you build your GXP the more units are earned, and you can cash out the units. The game also has a contest to earn more. The platform allows you to earn about $3 – $5 per hour and you can only play through Android and avail only gift cards.
4.Publishers Clearing House
The Publisher Clearing House is a different app from all the apps that are mentioned in the list. This app does not have any list of direct games or surveys through which you can directly earn money. This app on the contrary lets you play games to enroll you in giveaways or gameplay contests.
The best part about the app though is that it has multi-million dollar awards on the contest and if you win such a contest it can be a life-changing opportunity. Once you are eligible for a certain contest, these can be online poker, brought by a certain poker game development company.
The odds of winning are slim, yet you can earn a lot with a single win. The app is available on iPhone, Android, or PCH.com, and can help you win millions of dollars in one win.
5. Long Game
Long Game is an app that rewards you for playing games. The software had a very technical way of rewarding and works upon checking and savings accounts and through interest rates. The savings account pays 0.1% APY and checking does not pay any interest.
As you deposit money in the app account you start earning coins, this allows you to create debit card purchases that transfer the excess savings directly to your account. This money can be redeemed and can be used for different games on the platform. If you win in such a game or perform well you can earn thousands of dollars easily.
The game interest is a little low, but still, it can be used for the money you are looking for. The game can be played on iPhone and Android and has different cash awards. The cash is directly deposited into your bank account.
6. Givling
Givling app has a good motive behind the app and is dedicated to helping students to pay their student loans and debts. The platform has two different methods of gameplay and allows the user to choose accordingly.
The first includes playing the daily trivia games in a team of three, you need to answer some questions through true and false. Here you will be competing against a different team and you will earn rewards if you answer more questions correctly. The prize money is then split equally among the players.
The second method is daily games to earn queue points. It has different ads that will help you earn money. As you earn queue points you can move to a higher level. It does not have a guaranteed payout but still, it is fun and if you win it is worth the play.
The game can be played through iPhone and Android and you might require to pay $.50 per play after two free plays per day. You can cash out the final amount to the student debt.
Playing games, and earning through apps won't hell you earn millions, but it will surely help you have fun and earn a certain amount. In such a situation you must also be aware of scams and choose the apps with great care. So, go ahead and have fun.
app. apps development
game apps
play games