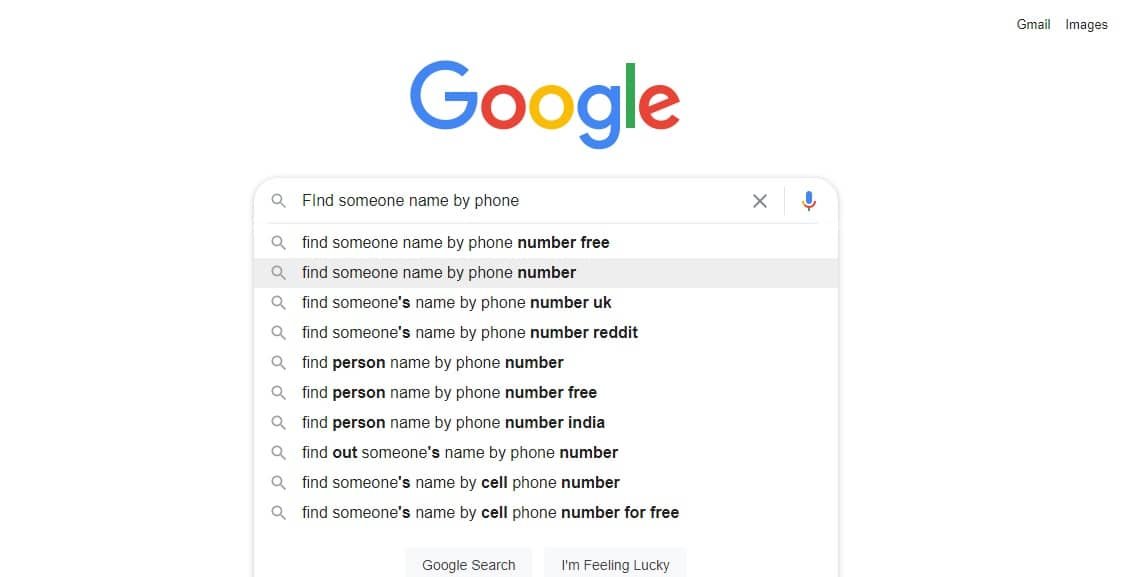 How to Find Someone's Name by Phone Number for Free?
Daily we get number of unknown calls, some might be spammy or some could be important calls. We may miss those calls if we are driving or in meeting or cooking whatever we are doing.
Later on we feel curios who's that number ? Then we need to know someone's Name with phone number.
In this post we are going to solve that problem using multiple methods and IOS apps.
Its easy to find someone name by their phone number but after getting name, you must need to know where they live, what social media accounts they have etc. In our guide we will give you complete details about how to find someone's with their phone number for free.
These types of services are more important if you find your kids are secretly talking to stranger, boyfriend or girlfriend without saving their name in mobile phone. If you are good parents then you must curios to know to whom your child is talking to make sure he is not doing anything wrong or illegal. SO he cannot get in trouble.
There are useful sites and apps which will help you see the name of the person whom the number belongs to. Along with that, other details like address and phone number will also get visible.
Social Media Search
You know social media sites are most popular and almost everyone of social media platform including facebook, twitter, Instagram and YouTube.
Those who have signed up on those social media platform they must have to register their phone number, address, original photos etc. Because these social sites are also take care of security and fake profiles. So People cannot easily create duplicate and fake profiles.
Here is how to find someone on social media especially on Facebook through his phone number:
Type phone number in facebook search box and click start
Use the filter option to find exact match or desired results
See the person profiles who come first and you think this is the best matching results for this phone number.
By visiting to their profile you can go to "about us" section and see more details.
Top Search Engine Search –
We know about the search engine like Google, Bing and Yahoo. We also use them in our daily life. SO Google is the major search engine where we can find any information. SO why not try to find someone's name by phone number on Google search engine.

Google store billions of search pages in their database, when someone type their query in Google, Google come up with best matching results. That's it!! You have to do the same. Just type the phone number in Google in this format "800-1234-234" and press enter.

Google will come up with the best matching website or result where ever that phone number is mentioned over the internet including social sites.
So there are higher chances that you can find out the name with their phone number for free.
White pages / Reverse Look up
A white page is top best website on internet and save billions of directories in their database.
These directories include the person name, phone number, location, address and other details. So this might be another good way to find name with phone number. This website is very simple to use, they provide the search option on their home page where we can add the phone number to find out its detail. But one drawback is that Whitepages only allow landline number in free version. If you want to check the mobile number then they have paid option through their app.
Below we will discuss about all the IOS apps to find out the name of person by his number-
1) Find Number – True Name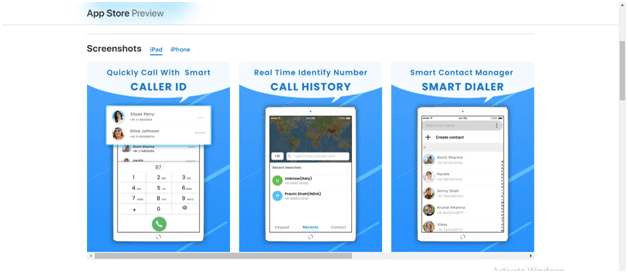 Find Number – True Name allows you to search and track any mobile number or fixed line phone number in the world.
iOS users have made Caller ID the #1 reverse phone lookup utility app.
Find Number – True Name Reverse Lookup is a reverse phone lookup app that works for cell phone, landline, toll-free, and fax numbers, Call Blocker.
Key points :
-> People search, find people by number, anywho
-> Reverse Phone Lookup – USA, Canada, Australia All Country Area Codes
-> Reverse Look Up, ReverseAustrlia
Find Number – True Name & Address Location
Find Number – True Name
Find Number Location and Dialer Blocker
Incoming & Outgoing Caller Name
Find Number Caller ID
Contact Manager
Call Logs History
2) Phone Reveal
Perform reverse phone number lookups to figure out who is calling you! Enter a phone number, and the app will attempt to lookup the name. Simple as that.
Reverse lookup works for both cell phones, and land lines. Accuracy may vary since not all information is publicly available. Individuals can show up as their full name, or the city/State that their number is registered in if their name is not available. Phone Reveal only supports US/CA numbers with a +1 country code.
Users help improve accuracy of this app over time by reporting when a number is a spam caller.
No account is ever required, Phone Reveal is completely free to use. We NEVER ask for any personal information from you. There is no paid version of this app. If you're being asked for payment information, you are NOT in Phone Reveal!
Phone Reveal is 100% free and supported entirely through ads.
3) Truecaller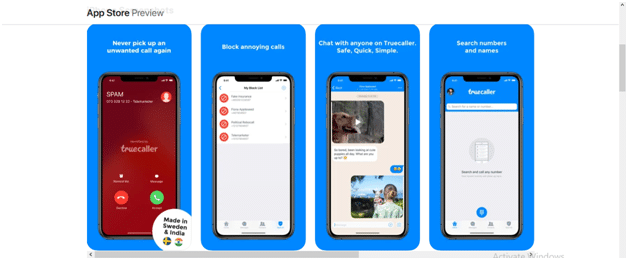 Identify and block spam calls or SMS, search for unknown numbers, call and chat with friends. With a community-based spam list from over 250 million users, Truecaller is the only phone app you'll ever need.
Truecaller respects your right to privacy. Your phonebook is never made searchable or public.
AVOID ANNOYING SPAM CALLS & SMS
– Automatically identify spam, fraud and Robocalls before you pick up
– Block unwanted callers and SMS
(Enable Spam Identification and Blocking from Settings-> Phone-> Call Blocking & Identification)
FIND NAMES OF ANY CALLER
– Enter any number to lookup name and other contact info
– Lookup phone numbers directly from your native call history using the Share extension
– Copy a number and look at the Truecaller widget to see contact details
4) Showcaller
Showcaller can help you identify unknown calls, keep away from spam & telemarketers.
Showcaller is powered by a database of a billion phone numbers and millions of happy our users who depend on the app daily.
Key features include:
• Caller ID – Gives you Caller ID and number location on top of a billion number strong database.
• Block Call – Block spam calls or other unwanted callers. The app also provides spam reports during incoming calls from unknown numbers that could be used to block calls.
• Smart Search – All your searches within Smart Search are stored so that you can go back and quickly search phone numbers again.
• Easy to use – Quick to download, easy to setup, it needs very little space to run, extremely fast and reliable.
5) Number Finder: Phone Tracke‪r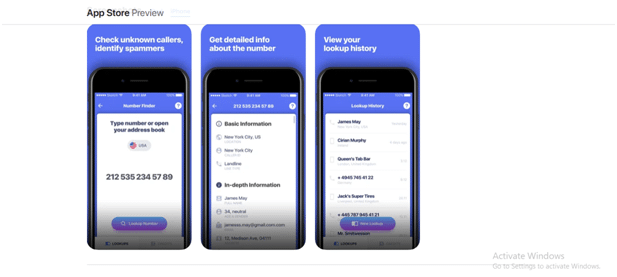 Number Finder is the #1 app to make reverse phone number lookups. Use the app to get detailed information about any phone number: whether it was a missed call, a number from your address book or an incoming text message.
Main features:
– Find out the full name and location behind unknown number that's shown up on your caller ID.
– Avoid annoying bill collectors, telemarketers, scammers, prank callers, and ex-lovers, so you don't mistakenly call someone back you don't want to talk to.
– Find out whether a number is the source of scam calls.
– Non-invasive: Access to your contacts is optional, and you can easily opt your number out of our community phone book.
Advanced reverse phone lookup is easily accessible through the app: just copy and paste a phone number or choose a number from your address book.
7) Me – Caller I‪D
Me™ Is the BEST Caller ID and Spam protection for your iPHONE!
Moreover ME is a social network for your contacts, a place where you can renew connections with old friends and colleagues.
See How your contacts name you.
From now on, you'll always know what people really think about you.
Me is the only app in the world where you can see who saved your number in their Contacts & Reveal exactly who named you and how!
Full 360° Me Spam Protection
Say goodbye to Spammers forever, identify block and filter spam callers and spam text messages with powerful tools.
8) CallerSmart: Caller ID + Bloc‪k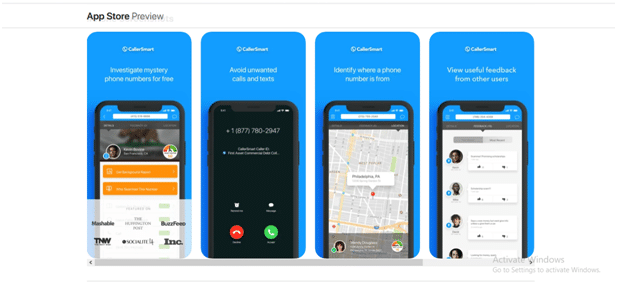 9) Reverse Looku‪p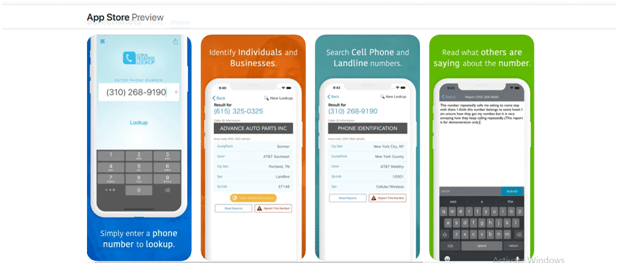 Reverse Lookup is a FREE reverse phone lookup app for iOS devices that retrieves all available information, including the name, associated with a phone number. This app is a handy tool to identify unknown callers. Currently, it works for cell, landline, toll-free, and fax phone numbers from the United States and Canada.
These are the highly rated apps that will allow you to find someone who is looking for name by phone number.
find name by number
find name with number
find someone from their phone number
how can i find someone's name by their phone number for free
how to find name by phone number
how to find name of person by his mobile number
how to find name with phone number
how to find someone by their phone number
how to find someone with their phone number
how to find someone's name by phone number
how to find someones name with phone number
how to find the name of the phone number