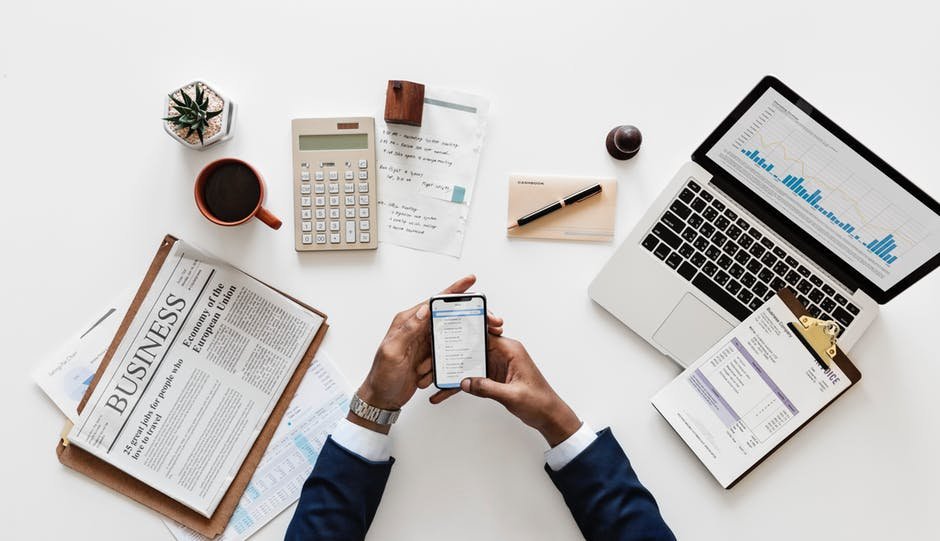 Top 4 Manual Tasks That Every Accounts Payable Department Should Automate
Today, accounts payable (AP) plays a pivotal role in every business operations in several ways. Although, this kind of job function can light up your organization, it can have a direct impact on the cash flow management, vendor relationship across whole organization, and prevention against fraudulent activities.
But an accounts payable department does not always have the time to think of the ways to prevent fraud and optimize cash flow. So, what is the reason behind it? Traditional accounts payable processes limit the accounts payable departments to achieving little more than just getting bills paid.
In the entire lifecycle of an invoice, starting from receipt to payment, there are multiple points within the manual AP processes that need an employee's attention. Manually processing can put of the payment of invoices for weeks, when it shouldn't take more than two days. This procedure is susceptible to errors that cost extra time to iron out during the month-end close.
Today's innovative technology can allow the accounting departments to eradicate unnecessary manual interference that teams have been unintentionally enabling which minimized operational efficiency. Automating accounts payable processes should be the ultimate goal for teams looking for optimal efficiency.
Here, we present a few steps where automation will provide some extensive benefits.
a) Matching and Verifying Invoices
Whenever paying an invoice for any good or service obtained via a purchase order, it should be matched against other related documents in order to ensure only right invoices are processed and paid. The entire process needs automation to eliminate the ineffectiveness connected with manual invoice matching.
By automating invoice matching, the document management software will store all necessary documents such as reports received, purchase orders, and other important documents electronically. So, when an invoice arrives, the Optical Character Recognition (OCR) technology will capture and digitize invoice data. Accounts payable workflow automation tool can then extract all the necessary information from each and every document and verify them accordingly to pre-defined rules.
Read More – 20 Best Software Development Tools in 2019
Automated invoice matching speeds up the entire business operation, cuts out bottlenecks, eliminates errors, and engages the accounts payable team to be more active on other important tasks.
b) Eliminate Manual Data Entry
Typing data manually is a tedious task that is error prone and requires a lot of time. Some errors may not get noticed until closing of the month. The cost of every error is much higher to correct than to prevent. Even the small amount of error reasonable for any human being to make can create excessive costs which can be avoided easily.
Automating invoice data entry process does not need excel spreadsheets to be uploaded. Accounts payable software can integrate with your ERP systems directly, and all the data gets automatically captured and synced into your accounting software. Moreover, automated tools are coding data with 99% accurate results, and cutting down the number of mistakes to a huge extent.
c) Receiving and Categorizing Vendor Invoices
Receiving invoices can be a complicated process depending on the way suppliers send them. Suppliers send invoices in various mediums such as email, supplier website portal, and fax and formats such as DOCX, PDF, and even in paper formats also.
The invoices sent in several mediums and formats needs to be sorted out and classified into various categories. Organizations that value their employee time must avoid doing this manually especially when there are hundreds or thousands of invoices.
Automating the process of invoice sorting, approval, and categorization helps in simplifying your accounts payable workflows. Your suppliers can completely eliminate the traditional use of pen and paper method and submit their invoices electronically. 
Read More – 6 Crucial Tips To Choose The Right Prototyping Tool For Your Website
Electronic invoicing automates accounts payable workflows from initial stage including categorizing and sorting which means no additional time is required for the OCR system to read a scanned document.
d) Executing Payment
After payment gets authorized, an invoice makes its way to the person who will be executing the online bank payment. That person needs to have a complete visibility into payment due dates. There are innumerable invoices being processed every month and keeping a track of all these deadlines is a big challenge. When they are not monitored properly, suppliers get disappointed quickly with late payments.
Today, many organizations still depend on paper checks to pay suppliers. Payment by check is not only risky, it is expensive too. By automating payment execution, approved payments can be scheduled and sent on the appropriate date automatically.
Automating accounts payable also offers one central location to select any payment option, turning it simpler to pay electronically while eliminating the risks and cutting down costs with each payment.
The Bottom Line
A fully implemented AP workflow automation covers each and every processing step starting from invoice arrival to the final payment that includes capture, price checking, verification, approval, and more. An efficient accounts payable software solves problems such as lost invoices, human errors, longer processing time, and duplicate payments in the future.
electronic invoicing
payable department
payable software
tech news