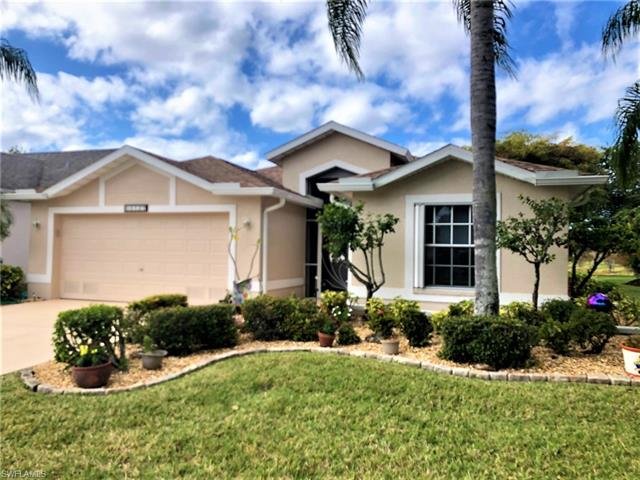 7 Ways to Make a Good First Impression with Home Buyers
First impressions mean a lot. When it comes to real estate, buyers have a ton of options to choose from when it comes to homes in the same price range as yours. That's why it's important to make a good first impression as a seller so you don't relegate yourself to the "next!" category upon first look. Here are 7 ways to make sure your house gets a second (and third!) look after a great first impression.
Bring Some Curb Appeal
A lot of a buyer's first impression of a home has to do with the exterior. The front of your home is quintessentially associated with the "face" of the home, it's identity, and the first impression of the home to any and all visitors and onlookers – so it's no surprise that this part of a home is a huge part of the first impression for a potential buyer, too.
Read More – Investing Dubai's Property Market – What To Expect In Return

Do whatever you can to up the "curb appeal" of your home before listing it for sale. Address any and all landscaping. Keep the grass clean, neat, and green. Address any edging issues with your walkways. Take the time to incorporate complementary colors and textures (without overdoing it) to flowers, plants, or trees.

While you are definitely looking to add to the aesthetic value of the exterior of your home before listing it, you also don't want to add so much of your own style that the potential buyer won't be able to see themselves having any room to being to add their own personal flair – be mindful of this when choosing what to incorporate and what not to incorporate.

Less is more, but you need to make some sort of an effort in order to make a first impression! Check out your paint job on your front door (and in general!) or walkway. Make sure all weeds are accounted for. These small details go a long way.

Stage it Well
Staging similarly has a lot to do with keeping things neat and tidy, but also hinges on keeping space in mind. A buyer checking out a home needs to feel like there's room for them in the home they are looking at. If you have this in mind when you are staging your home, you will be much more likely to make a good first impression.

Read More – Artificial Intelligence: Road to build Scalable Business Solutions
Keeping everything as simple as possible is the best place to start here. If it still feels like the home you've lived in for years, you're probably off track and need to reassess what you have kept in the rooms and what needs to go.

Take Amazing Pictures
The importance of amazing pictures in regard to a first impression cannot be overstated. If you aren't the best photographer, it's definitely in your best interest to find a family member or friend who can help you take some stellar photos, or to hire a professional.

There are hundreds of homes for sale in your same price range being looked at by buyers, and the truth is, many sellers do not go out of their way to provide attractive photos. However, the ones who do are the ones who make the biggest impression. This one is a no brainer, so be sure to take advantage.

If you can't afford a professional or don't have anyone to recruit to help you in this department but you have a well-equipped smartphone, take a shot at some photos about a half hour before sunset in natural light. You may be surprised how keeping lighting in mind drastically affects the quality of photos and how even this small detail will help you stand out compared to other listings in your area.

Proofread
When you are listing your property, make sure you proofread everything you write. First of all, you won't make a good impression if you accidentally inaccurately report the number of bedrooms or bathrooms your house has.

Even further than that, any typos or strange characters present in your description does not go unnoticed. You are selling your home to a buyer making a massive purchase, and as you yourself know when you are making a big decision like that, you are primed to look at every little detail and judge accordingly. Potential home buyers are no different, if not the most suspicious of all potential buyers in any market.

Don't give them an extra reason to be skeptical if you can help it. This is where proofreading comes in. Perhaps consider pasting your text description of your home into a document that proofreads for you as well as having someone else read and edit it.
List Appropriately
You'll want to get the word out about your home being listed for sale as much as possible, but you still need to list appropriately. This means listing on the MLS, as well as other listing sites where applicable. Make sure when you list on your own anywhere that you do not list in the wrong area – not only will this make a terrible impression, but you're risking not making an impression at all. For instance, if your property is for sale in Fort Myers, double and triple check that you are listing in Fort Myers. If you're looking for a good deal listing on the MLS, beycome is a great option to look into – it offers a very small flat fee for a full MLS listing, and you'll be able to save on commission as well. They'll also be an extra set of eyes to make sure you are listing appropriately and effectively on your own – another large part of making a good first impression for buyers.

Respond in a Timely Manner
So you've set everything up to make an amazing first impression on any potential buyers, and they start reaching out. Great! Now make sure you answer them in a timely manner.

Responsiveness and communication are huge when it comes to first impressions. General timeliness applies here – you don't have to respond immediately, but within a 24-48 hour window would be best. Stay cordial and don't be too eager – stay cool and professional and you're sure to make a good first impression.

Making a good first impression with home buyers is an important part of selling your home. If you aren't making a good first impression, you won't be able to attract the appropriate buyers and the process of selling and closing on your home will be greatly affected – and most likely negatively. Take these steps to make sure your first impression is a good one and you're well on your way to a happy home sale.

home buyers
home improvement
real estate
tech news