10 Ways The Moving Industry is Changing
Humans have tried to understand the nature of the universe since the dawn of times. And they still haven't managed to do it. However, one thing is certain though: if you don't adapt, you will be left behind. In order to survive, the moving industry is evolving with time. Here are the 10 ways the moving industry is changing:
The Segmentation of the Moving Service
Traditional moving companies provide full end-to-end moving service. They cover usually every stage of the moving process. It has become more popular recently to specialize in certain stages of the relocation service. That allows for providing niche moving services. Every player now gets their own role as a vital part of the moving process. For example, truck owners who want to be movers connect to customers with the help of a moving company. Another company offers the services of loading or unloading. All of this enables smaller companies to become stronger competitors in an already competitive moving market.
Technology is a Crucial Factor to the Ways the Moving Industry is Changing
There's no reason to deny that we live in an age of technology. Not only are our lives so fast, but technology is evolving at a record pace, too. In a world that's going digital, there's no reason to remain analog. The customers of today are tech-savvy millennials. They are looking for an on-demand service. Also,social media is very important for businesses today. With the ways the moving industry is changing, traditional companies can either adapt or fade away. 
Technology is the one affecting the ways the moving industry is changing. Alt. Tag: a keyboard
On-demand service
The people of today are accustomed to this on-demand trend. That means that everything is accessible at a tap of a button. The customers demand immediate automated service. And the moving companies out there are offering just that. As artificial intelligence is a road to scalable business solutions, the moving companies are adapting. They are working with software providers. Everything is automated, from packer or driver inventories to streamlining customer reporting.
At Their Best At All Times
People live very fast-paced lives today. And emergencies and problems can occur at all times. The moving companies need to answer to any concern. That's where the digital age comes in handy. The moving companies need to use their website to their advantage as much as possible. Moreover, they need to use digital marketing to impact their business growth.
The first contact potential customers have to certain companies is a website. It needs to look professional and aesthetically pleasing.
All the answers that potential customers might need should be easily accessible.
Emails or any other way of being contacted makes the companies having to be available at all times.
The moving companies need "that something" to give them an edge in a moving market.
Social Media
With social media, it's not hard to keep a close look at the competition. Trends, events, and news as a part of the market analysis are now available for free. Staying informed of trends in the ever-changing moving market is not very hard. The competition is loudly boasting about their unique service. Finally, even though it's important to be unique,if you can't beat them, join them.
 Social Media is very important as a part of digital marketing and market analysis. Alt. Tag: Social media icons
Partnering with other players
It's very important to offer an exclusive service in a competitive market, to begin with. But how to do it?
A service might be one that the customers need but just don't realize it yet. Even better if other moving companies don't provide it yet.But, the problem is that a lot of moving companies don't specialize in that field.That's the reason why they partner up with other organizations. That enables them to provide a one of a kind moving experience, separating them from the competition.
For example, some companies are hiring organizations that pick up unwanted food on a moving day. Those are the moving companies that cooperate with top innovators and diversify their service. As a result, they become a strong competitor in the moving industry.
Review
The importance of word-of-mouth marketing has never been greater. First of all, customers are giving praise and appreciation easily, when deserved. Also, they don't shy away from showing their discontent for the provided moving experience. The reason is that the experiences of other people are available everywhere online. For this reason, moving companies need to manage their own reputation. Companies don't need to be afraid of the ways the moving industry is changing. If they're doing their job right, that is.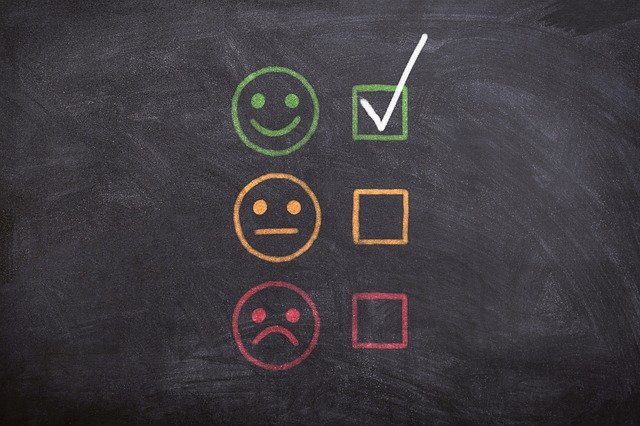 Everything can get a review or a feedback today, and it's available for everyone to see. Alt. Tag: Board with a feedback
Video Estimates
Video as a way to connect to the customers is not a novelty. Many moving companies have been using video solutionsfor those purposes. When using video is so convenient is when doing estimates. Now, you can get your moving estimate online with ease.
The traditional way of conducting estimates, on-spot, is quite inefficient. It is also bad for the budget. Specifically, quoting a big move used to be a long, tiring process.
It's necessary to avoid scheduling conflicts with many people involved, along with the inconvenience.
With the ways the moving industry is changing, video proves to be one of the most useful tools.
Also, more companies are offering video services as a way of answering the customers' frequently asked questions.
Some of The Ways the Moving Industry is Changing Don't Make It Easy for the Moving Companies
There is no denying that the moving process can get stressful. Customers can get very sensitive during that time. And because of the new technology, the moving companies are available to them at all times. For that reason, the companies have a new challenge.
The companies need to update their customers in realtime
The companies need to ease the customer's mind by answering their questions. And not just in a timely manner, but in real-time. That's the reason the moving companies are starting to use apps. It allows the customers to track their belongings and to have their questions answered at all times. Even though technology can improve workplace productivity, there are downsides. The moving companies need to work harder than before. They need to adapt to the changing ways of the moving industry.
The moving companies need to adapt to the ways the moving industry is changing and be available at all times. Alt tag: A customer talking on the phone with the moving company, already adapted to the ways the moving industry is changing.
Adapt or Fade Away
The 10 ways the moving industry is changing are just the main ways. The market is tough, and it has its own rules. The players need to play by new rules if they want to stay in the game. Sooner or later, at once or gradually, change is inevitable. The success is not. And change isn't going to wait for anyone. In order to succeed, one must acquire a skill to adapt quickly.
entertainment
moving industry
social media
tech news
technology